Local community club focused on making rugby inclusive and accessible to all. Sound familiar? Probably because we're fortunate enough to have hundreds of clubhouses in the UK that bring people together, week in, week out.   
Nestled in a quiet (ish) corner of North West London, Ruislip RFC are part of the rugby family. They have over 400 playing members on their books (men, women, boys & girls); from kids picking up their first ball at the age of 5, to veterans putting down their last at 65.  
Like many of the clubs on these shores, they've been doing an awesome job of keeping the community tight through an incredibly hard couple of years. Whether that be maintaining good connections with players during the pandemic, increasing memberships or simply ensuring that teams are turning out each week across the mini, youth, and senior sections, the team at Ruislip have done it. 
As a reward for all their hard work, the RFU dropped them a line and offered the club a 'money can't buy' opportunity to go to Twickenham for the England v Ireland Six Nations match. The RFU aren't ones to give away something for free though, and quickly had Ruislip to work. Their job? Hold flags and banners on the pitch before the game as the players ran out and sang the national anthems. Given that only the players, officials, and members of the armed forces are allowed on the pitch before the game, it was a very special opportunity.  
 
After a club-wide nomination process, 38 members were selected to head down (it's only about half an hour) to Twickenham for the day. And to make it even better, they were all proudly donning their new Canterbury shirts, designed and produced in the UK in just a few weeks especially for the occasion.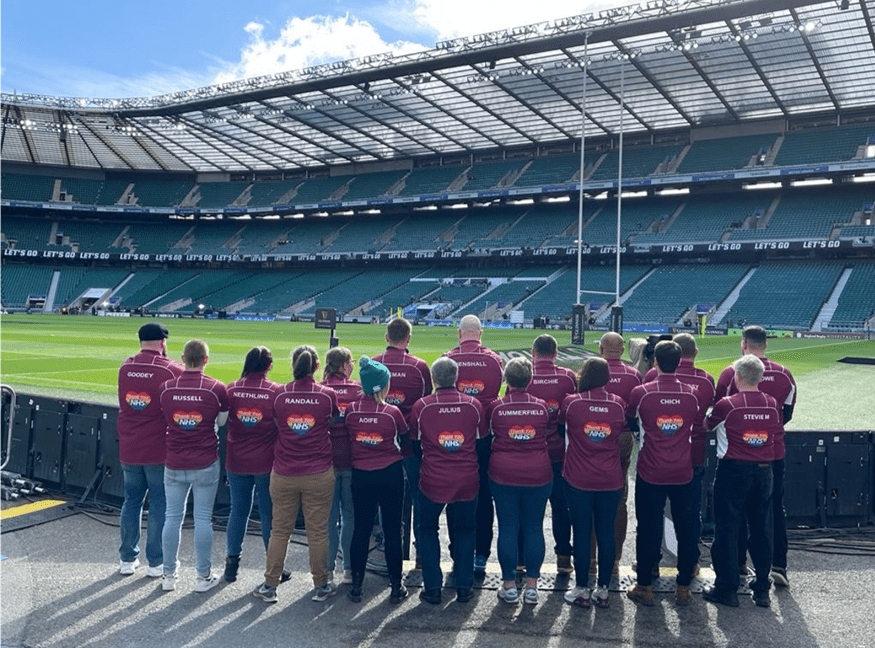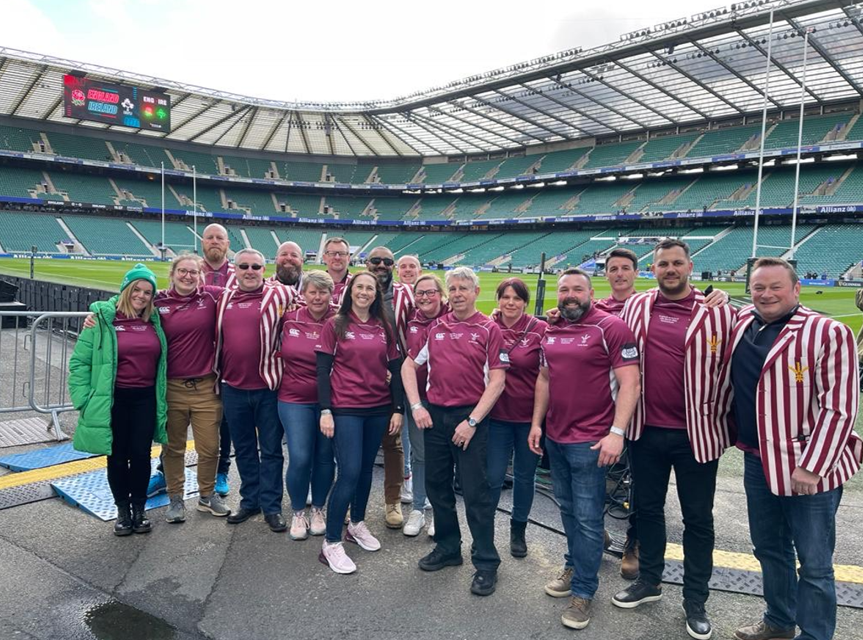 "It was such an honour and privilege to be able to represent Ruislip Rugby Club on the pitch at Twickenham Stadium. Genuinely humbling for our volunteer-run and community focused club to be rewarded this opportunity by the RFU.
The whole day was incredible – 38 of us met at the club and took the coach down (there may have been some bottles & cans opened by 10.30am…). Lots of rehearsal work with the giant banners, plenty of good-natured banter throughout. Just brilliant to bring together members from all sections – from teenage players (boys & girls), mini & youth coaches, senior players (men & women) through to some "old farts in blazers!"
But the icing on the cake – standing on the pitch whilst 80,000 fans sang the national anthems…just wow! Wearing our special commemorative Canterbury jerseys means we will always have a treasured memory of this special day."
Rusilip RFC Chairman, Jatin Radia
Canterbury and Tacklebag Teamwear are proud to be associated with such a great grass-roots club in Ruislip RFC, so it was amazing to see them on the pitch being rewarded for all the good that they do for their members. It was a privilege to provide them some shirts for the day and play a small part in an unforgettable experience for the club and its members.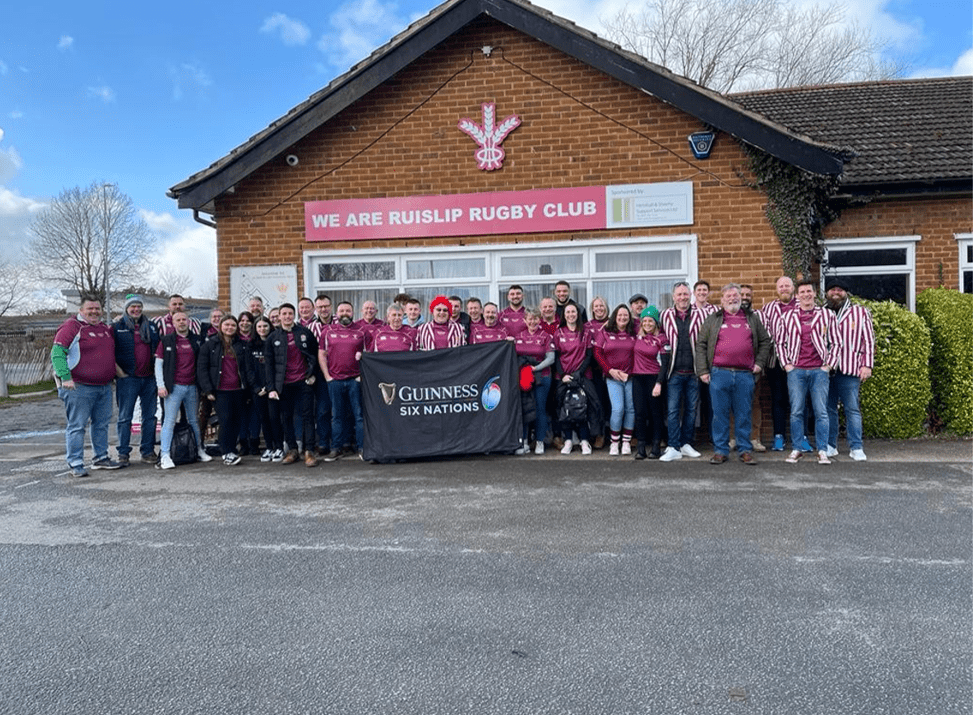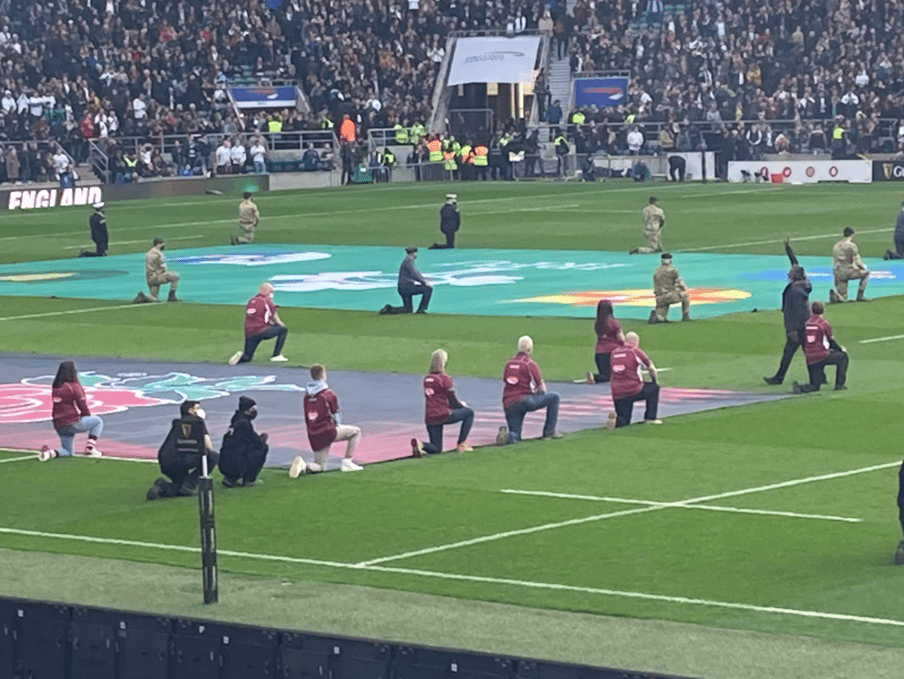 Are your club looking for new kit?  
Canterbury provides a huge range of playing kit and off-field products that can be embellished with your club logo within a couple of weeks, or the opportunity to fully customise your shirts with our made-to-order option in 8 weeks, or 4 weeks if made in the UK.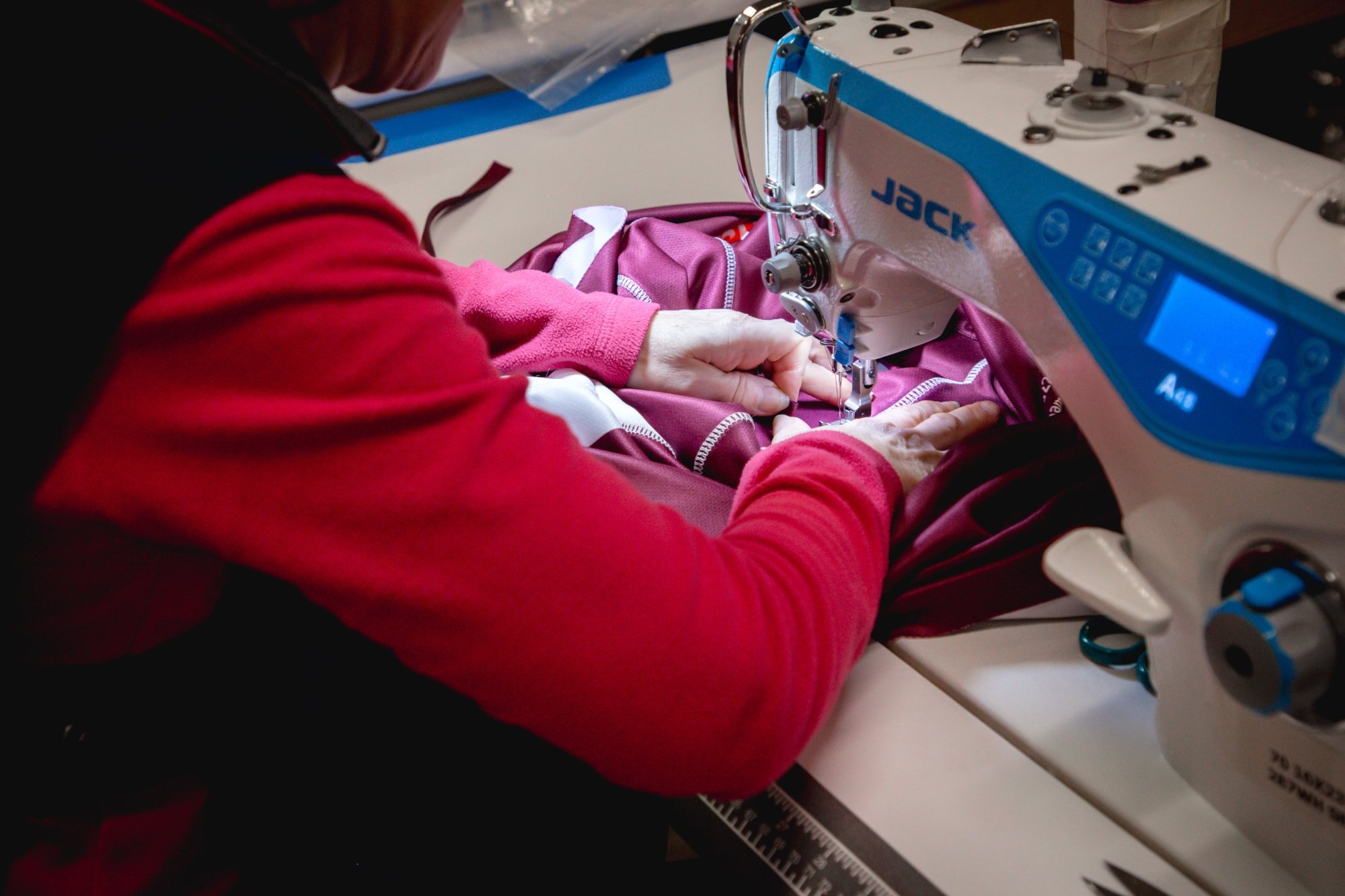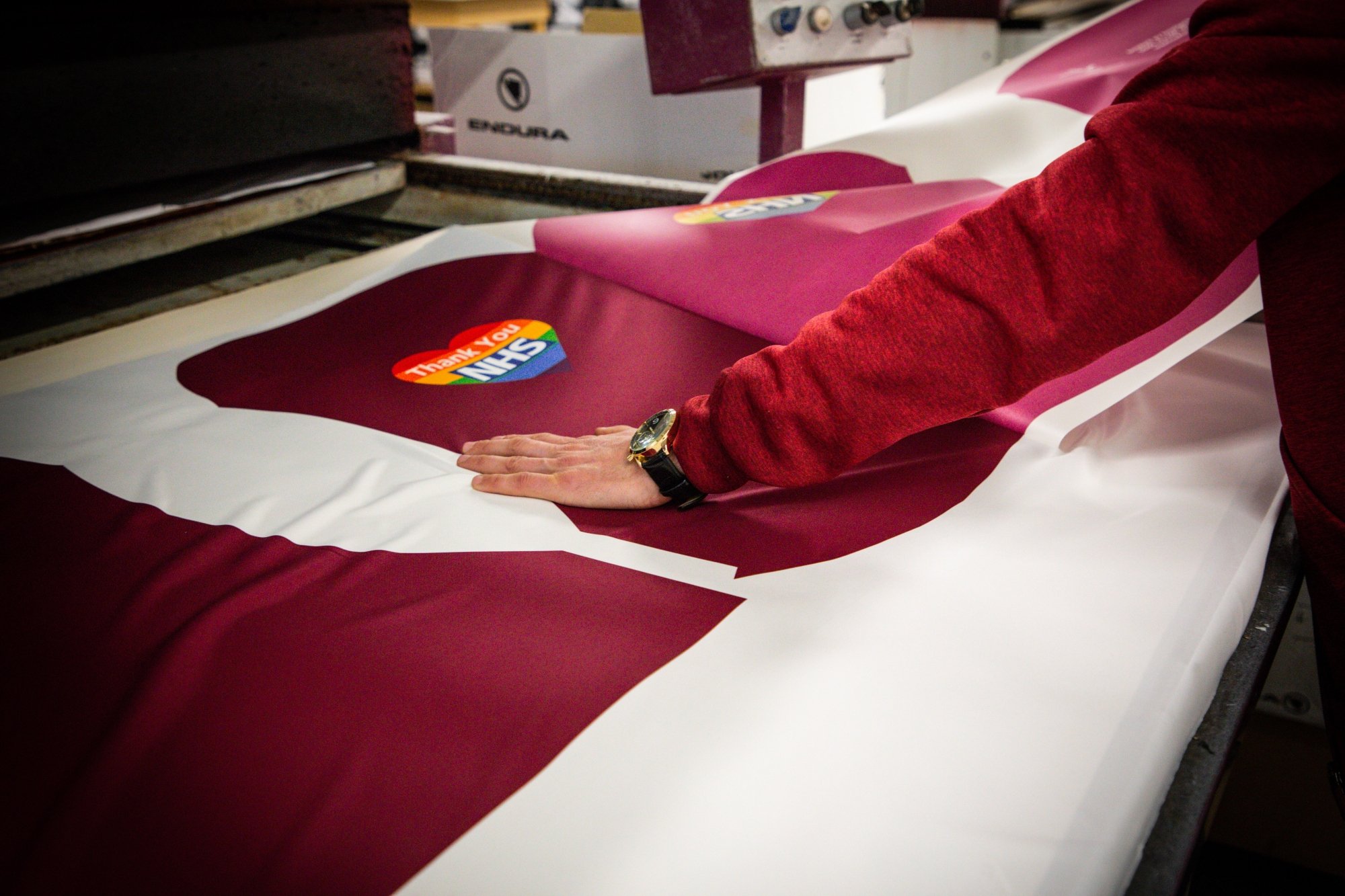 Find out more about our offer here.
Or contact us on directly at teamwear@canterbury.com