THERE'S BEEN A LION IN YOUR CLUB FOREVER BUT NOW YOU CAN SHOW IT ON YOUR CLUB KIT
When grassroots players become international Lions.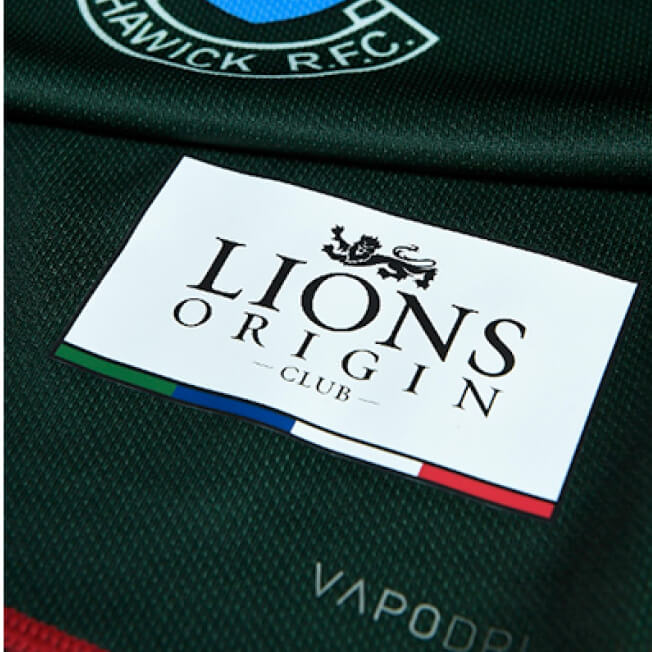 Enter your details now
We are delighted to help grassroots rugby clubs celebrate the remarkable fact that they have developed and nurtured a Lion amongst the pride of their club. Working in partnership with The British & Irish Lions we have developed an exclusive Lions Origin Club logo that can only be applied to the Canterbury kit.
Globally there are 681 Lions Origin Clubs. The full list of clubs, including information of each qualifying player, can be found at Lions Map
The exclusive logo celebrates and represents the four home nations with bands of green, blue, white and red and has the regal heraldic lion above the Lions Origin Club text.
The badge can be applied to on-field kit free of charge by Canterbury, and at an exclusive price for embroidery or heat seal on off-field kit via a Canterbury partner. We want to celebrate the Lions as much as you do! Let's do it together.
With the Lions Origin Club badge, you'll be celebrating the history and contribution your club has made to the best team in the world, your new kit will be the envy of the competition! You'll also be signing your club up to one of a kind offers, experiences and unique prizes from Canterbury & The Lions. We've got lots in store between now and the tour and much more beyond.
In 2025 the pride of British & Irish Lions will be heading to Australia. Join us in supporting the best of the best by wearing your Lions Origin Club logo with pride.

To find out more or to inquire on behalf of your club please leave your details below.
To find out more or to inquire on behalf of your club please contact our team using the email below
Social media posts with hashtag:

Follow us @canterburynz