We've celebrated our 110 year anniversary by reflecting on the most iconic moments of our history as we are announced as the Official Sportswear Supplier for the 2015 Rugby World Cup.
With 110 years of rugby expertise, the Canterbury team has continued to push the boundaries of innovation since birth in 1904, when three committed Englishmen teamed up to make woolen socks tough enough to last in the wild Kiwi landscape.
Below are a few hand-picked moments from the past and present that sum up a jam-packed 110 years and pave the way for an exciting future.
1904 – Canterbury is born
Three committed Englishmen team up to make woolen socks tough enough to last in the wild Kiwi Landscape. Little did they know, the company that they named after the area they liked in, Canterbury, would help to shape rugby history.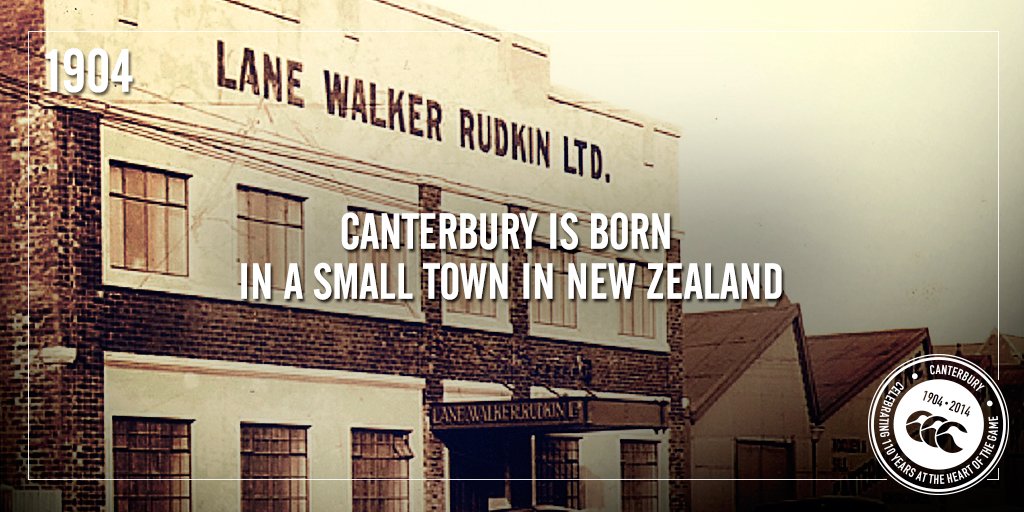 1924 – The Invincibles wore CCC
In 1924 the All Blacks team set sail for Europe returning home 5 months later having won every one of their 32 games played. They did it all wearing Canterbury.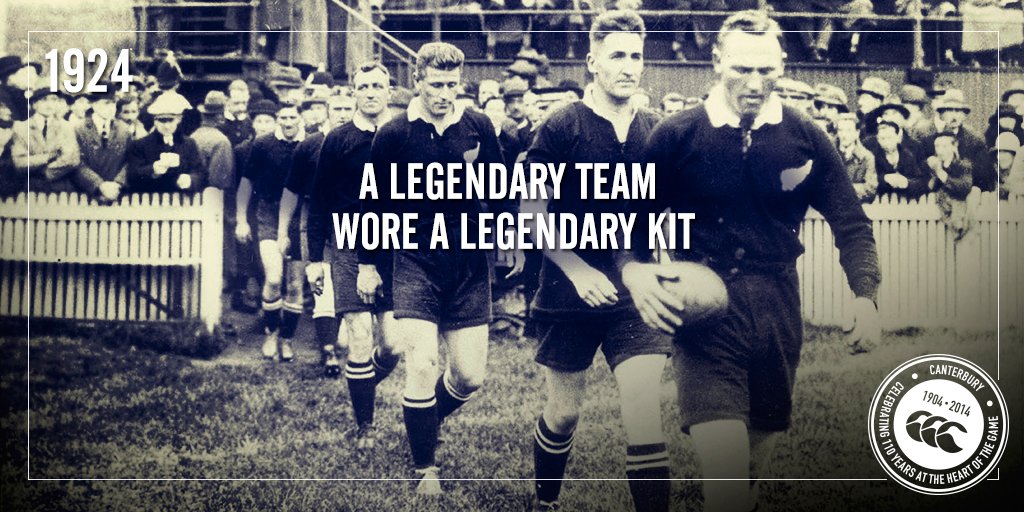 1949 – Collars go loopy
For many years, rugby jerseys featured a collar made up of two pieces of fabric sewn together at the base – a weak point that could tear in a tackle. Canterbury's Loop Collar was made of one continuous piece of fabric, twisted in the middle and was so successful that it's still a feature on our jerseys today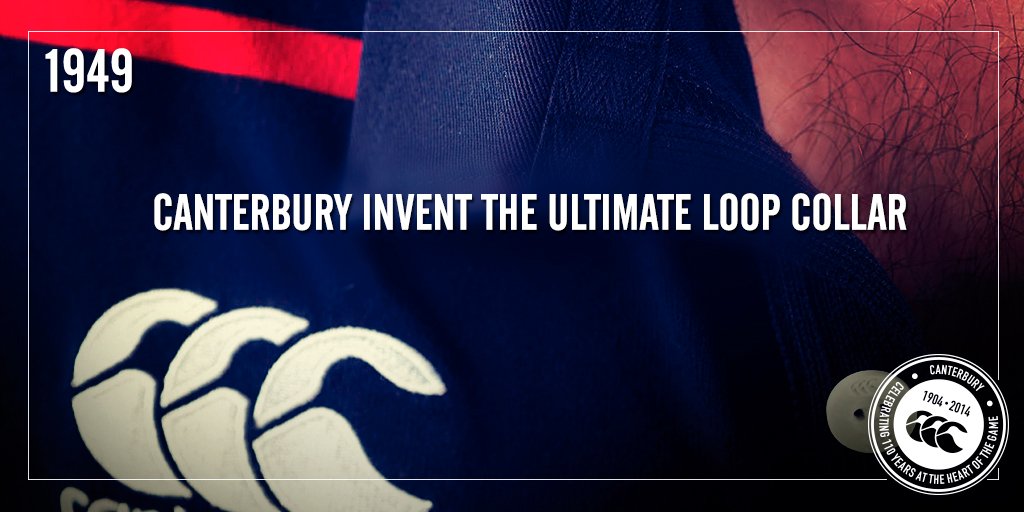 1970 – Uglies are launched
By the 1970's Canterbury were supplying so much kit that their factories were left with a huge volume of fabric remnants. The solution; stick them together and market them as practice jerseys. The shirts became known as 'Uglies' and were embraced by players and fans alike.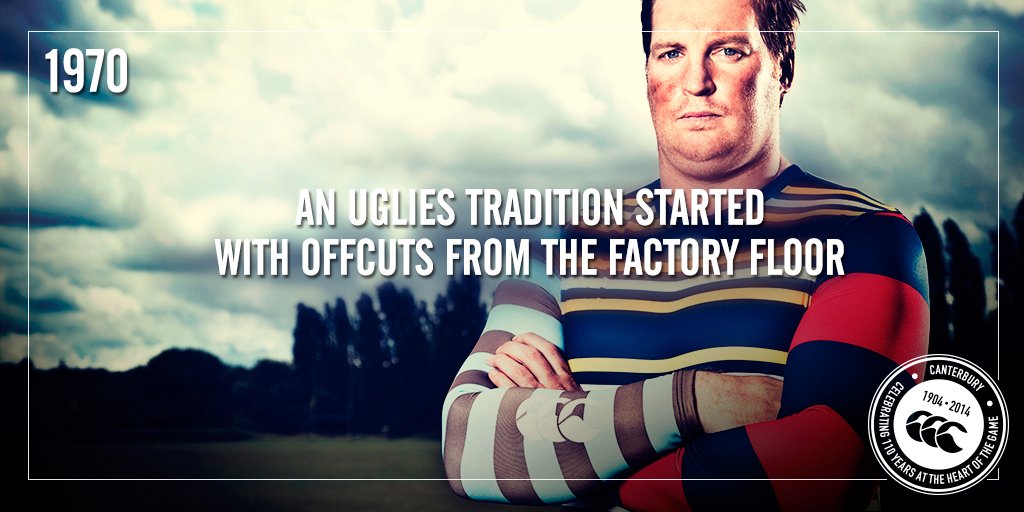 1974 – Rubber buttons
In 1974 Canterbury introduced the rugby jersey's first rubber buttons, replacing the plastic buttons that could splinter and cut into the skin. In time, buttons would disappear from professional kits altogether.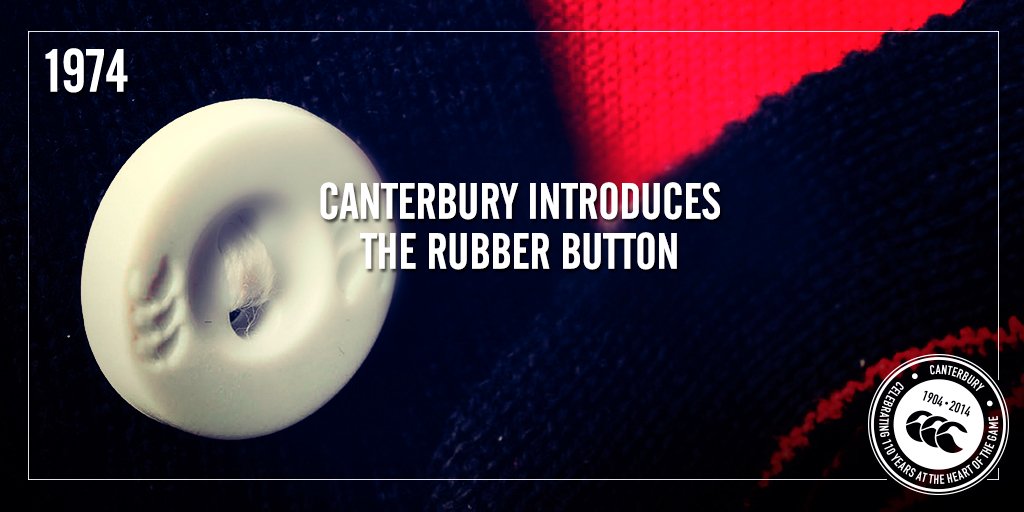 1982 – Canterbury logo
To this day, people can't agree if the logo is three Cs, three kiwis or three rolling New Zealand hills. But its ambiguity is its charm. The Canterbury logo remains a cherished classic.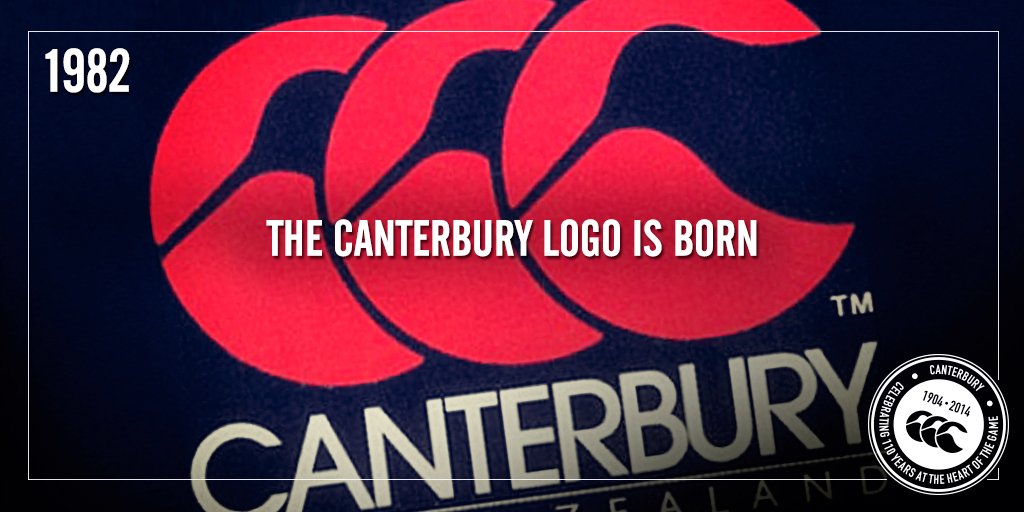 2007 – Springboks win RWC
South Africa had been building steadily since 2004 under the capable hands of Jake White. The Boks flew into Rugby World Cup 2007 winning their group before eventually beating England in the final. And it was all in Canterbury kit.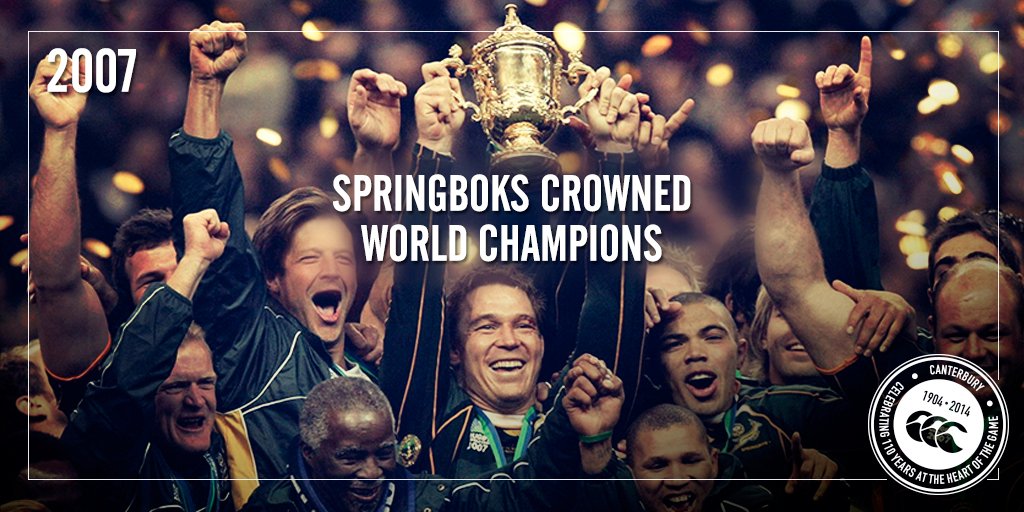 2011 – Jersey strength challenge
When Canterbury developed their toughest ever jersey they asked the world's best to take on the Jersey Strength Challenge. In all, five teams wore the shirt at Rugby World Cup 2011 – and every single collar came home intact.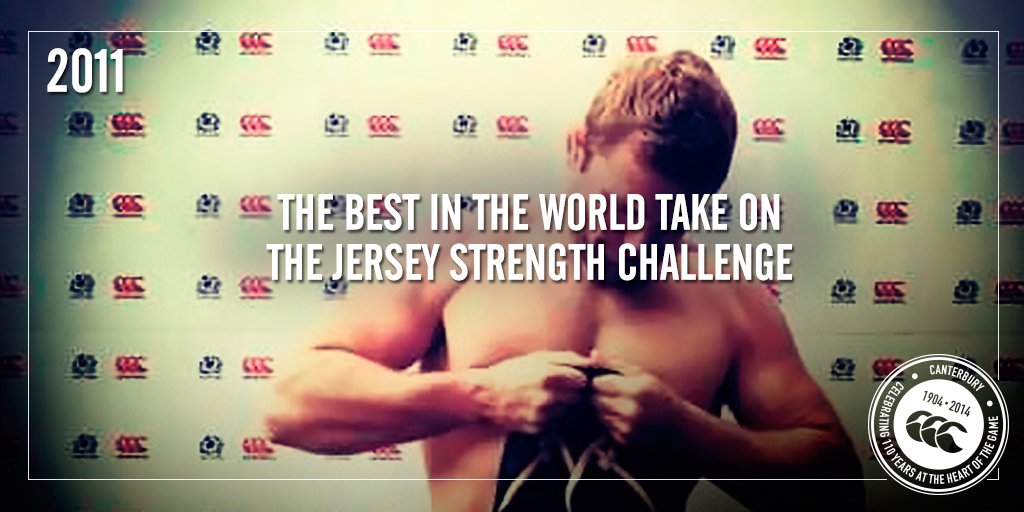 2012 – England is all
When Canterbury became the official kit supplier of England Rugby, they wanted to celebrate the entire England Rugby family. World-renowned English photographer David Bailey took iconic images not just of the elite players but of coaches, administrators, volunteers and fans.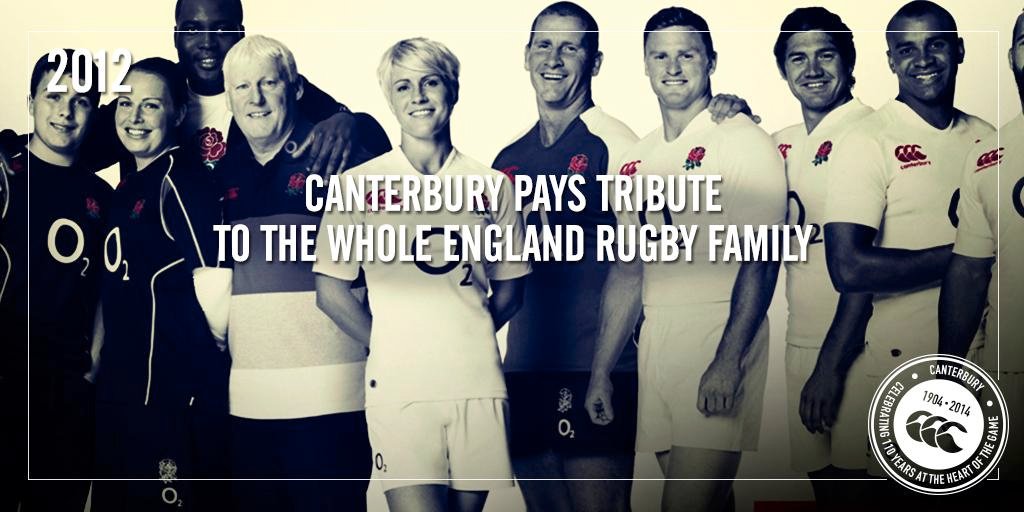 2013 – Kangaroos win RLWC
Scoring 48 tries and only conceding 4, the Kangaroos dominated the 2013 Rugby League World Cup beating New Zealand in the final with a near flawless display. And they did it all with the three Canterbury C's proudly emblazoned on their chests.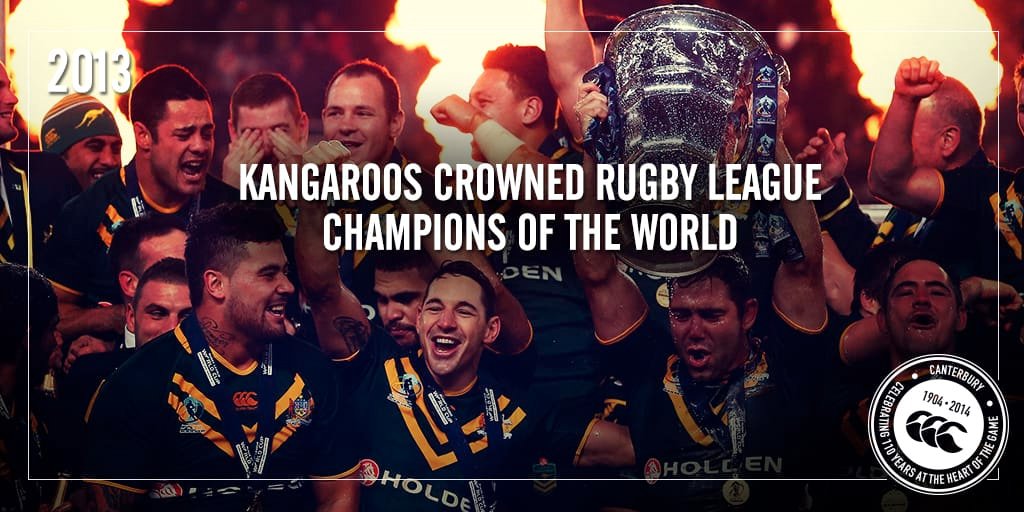 2014 – England women win the RWC
2014 was a huge year for England Women. The pain of losing in the final back in 2010 was quickly swept away as England beat a Canada side in the final who never gave up.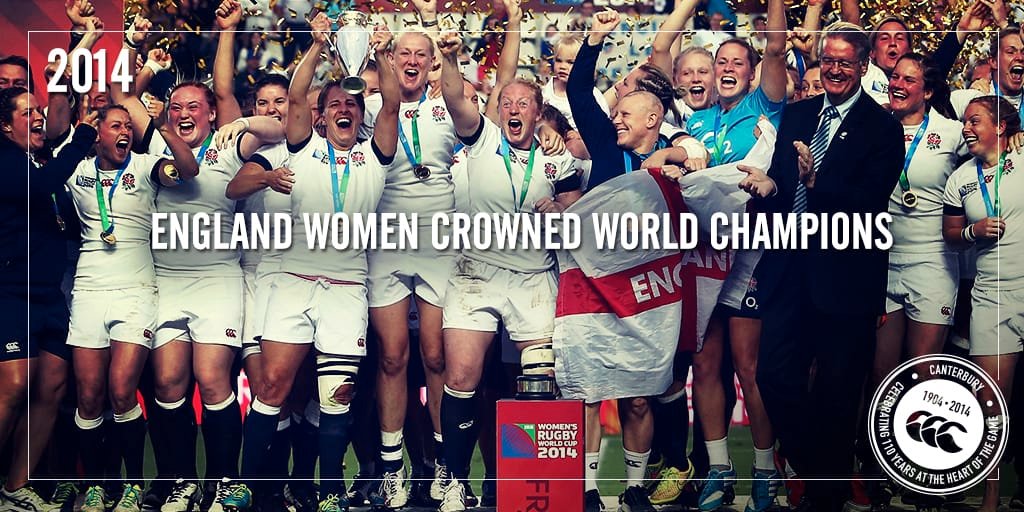 2014 – Sam Burgess in NRL Grand Final
Sam Burgess' record in rugby league speaks for itself. He's scored over 50 tries for club and country, represented the NRL All Stars, England and Great Britain and has just signed for Aviva Premiership heavyweights Bath. This year saw 'Slammin' Sam' join the Canterbury family – and to say we're pleased to have him is an understatement…
2014 – James O'Connor added to portfolio
The utility back joined team Canterbury this year and it's great to have him on board.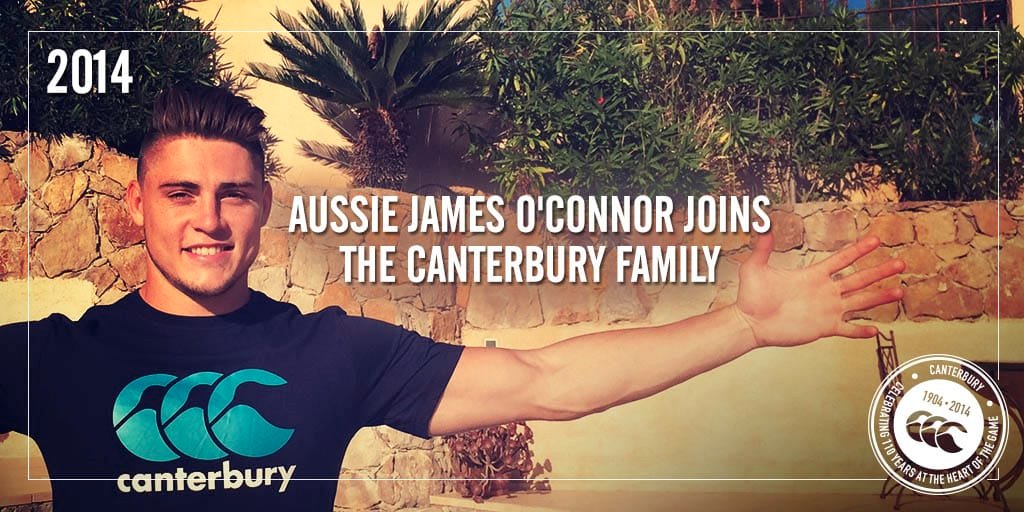 2014 – Ireland Rugby partnership commenced
This year saw Canterbury return as the official kit supplier to the Ireland Rugby Team. As a way of saying thank you to the fans, the first kits were given to them by Ireland legends Paul O'Connell, Tommy Bowe and Rob Kearney.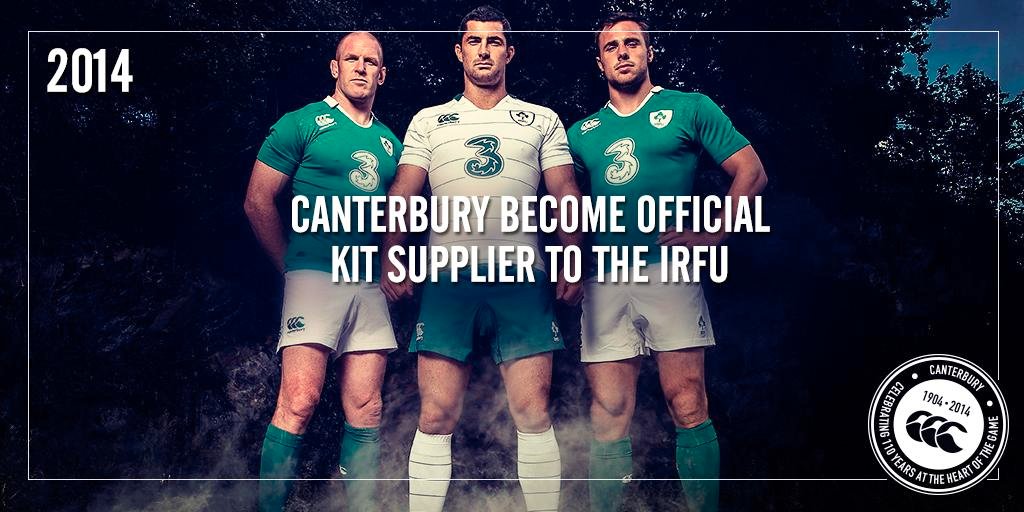 2014 – Waratahs on-field prowess
The 'Tahs' on-field prowess meant they dominated the 2014 Super 15 competition meeting with old rivals The Crusaders at the ANZ Stadium in the final. A heart stopping encounter ensued ending with an unforgettable 45 metre penalty in the dying seconds kicked by Bernard Foley.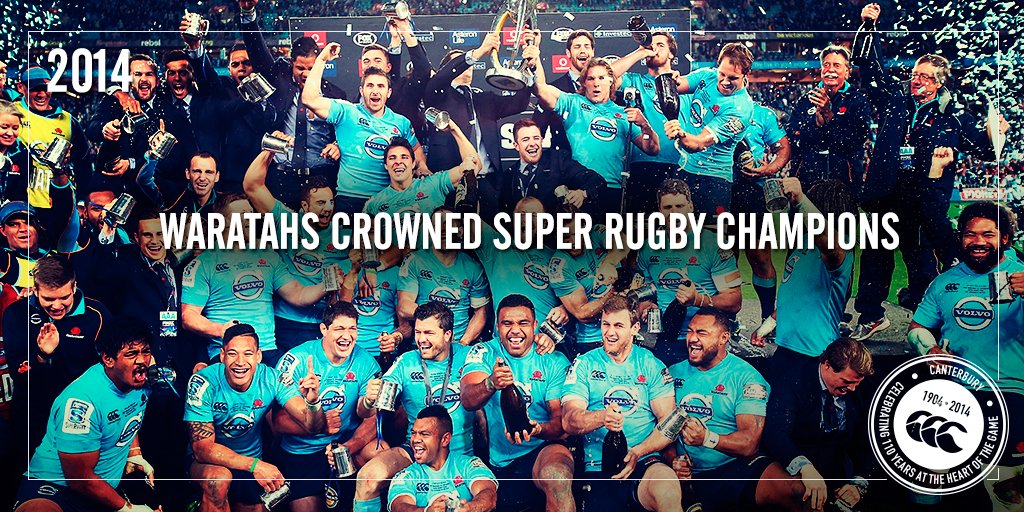 2014 – Japan qualify for the RWC 2015
Japan have never missed a Rugby World Cup and after this year, 2015 is going to be no different. After a dominant display against Hong Kong in the Asian 5 Nations, they secured their place in England next year and we're supplying the kit.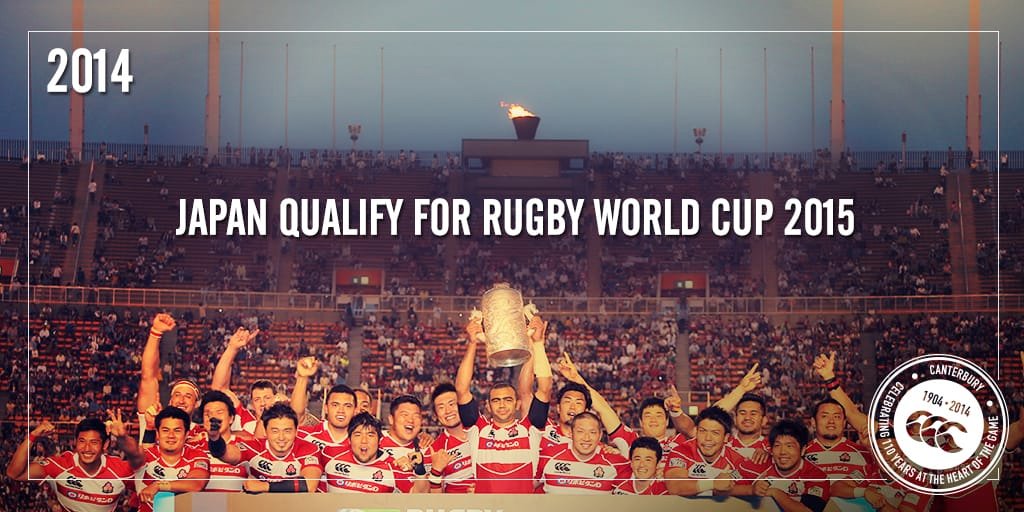 2014 – RWC 2015 sportswear supplier
We've been committed to rugby for 110 years and this year we've committed to the Rugby World Cup. As Official Apparel Supplier we'll be kitting out officials and fans alike.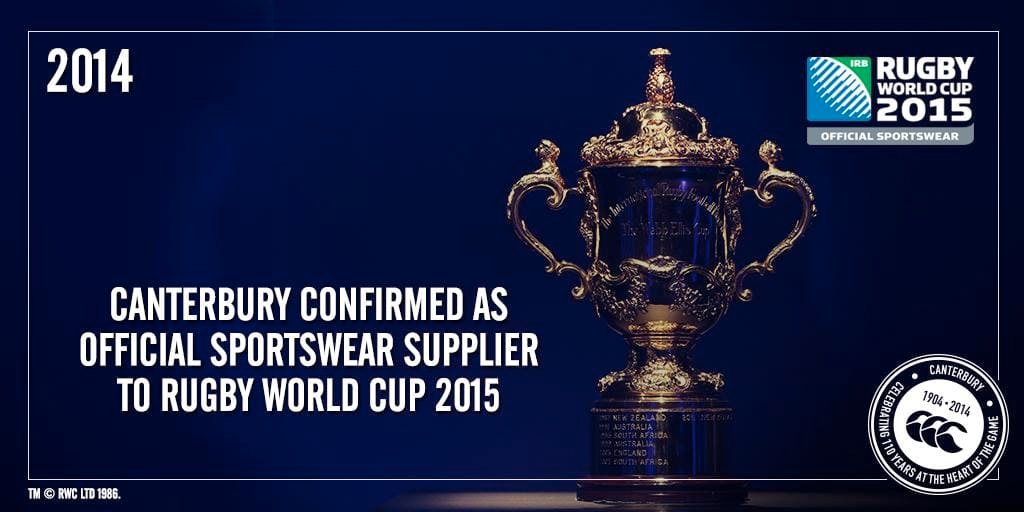 To keep up to date with all things Canterbury, sign up to our Newsletter or visit our official Facebook, Twitter or Instagram.