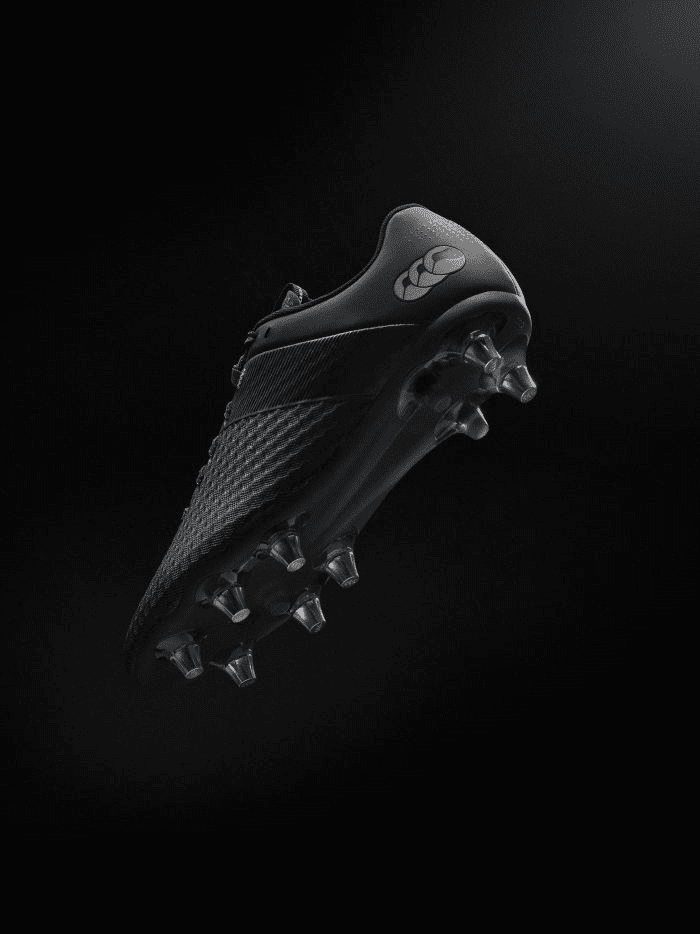 Not all rugby players have the same footwear needs. If you've never played before, or wonder where all the blisters are coming from, you'll be asking which rugby footwear you should choose to play your best and be as safe as possible. So that's what's why we've launched a new boot range, built specifically for rugby players, created by rugby players.
But not just any players…we wanted to ensure our boots were made from rugby, and do that we had to create a boot that international players know will get them through 80 minutes of epic rugby – so we called on one of our pals, non-other than British & Irish Lion, Justin Tipuric.
Justin joined us on a journey to create what could be our best boot range to date…
What do Rugby players need their boots to do?
A couple of years back, our product team decided we needed to work closely with real players to adapt and improve the current ranges. Forget the surveys for now, we need to get to some clubs, get in front of some real players – get Tipuric on the phone!
Once we'd got hold of everyone, from lots of research carried out with players, feedback all led to comfort and support being key when on the field. What may only be considered as footwear, rugby boots play an essential part in how you get and play around the field. We know that our boots need to contain technology and features to suit YOU, and make it easy for you to pick the correct boots for your playing style.
So, each boot has been designed with factors such as level of rugby, materials and conditions all taken into account.
Are these Canterbury's best Rugby boots?
Now we had all the insight (and had we mentioned Justin Tipuric had given us a stern talking to about our boots), we moved on to designing with functionality and style in mind, our brand-spanking-new range which features three boot variations. Introducing: Phoenix, Stampede and Speed – each created with specific features to meet the needs of all players and positions.
Our new boots feature a targeted foam positioning on the internal structure to improve comfort and fit and a 3D moulded heel counter with rearfoot stability for added support. Materials selected for the outer surface of the boot have high abrasion resistance without compromising on weight, so the boots can withstand the demands of the game and will last all season.
The boots also feature rounded, moulded TPU studs providing increased traction on firm ground, with the stud pressure dispersed evenly across the foot to provide comfort when playing on harder surfaces. The soft ground boots also come with a wrench so boots can be adapted before you play.
Each variation has been rigorously tested from grass roots to elite international level to create the highest quality boot that caters for all positions and foot types.
Which Rugby boot is right for me?
Phoenix 3.0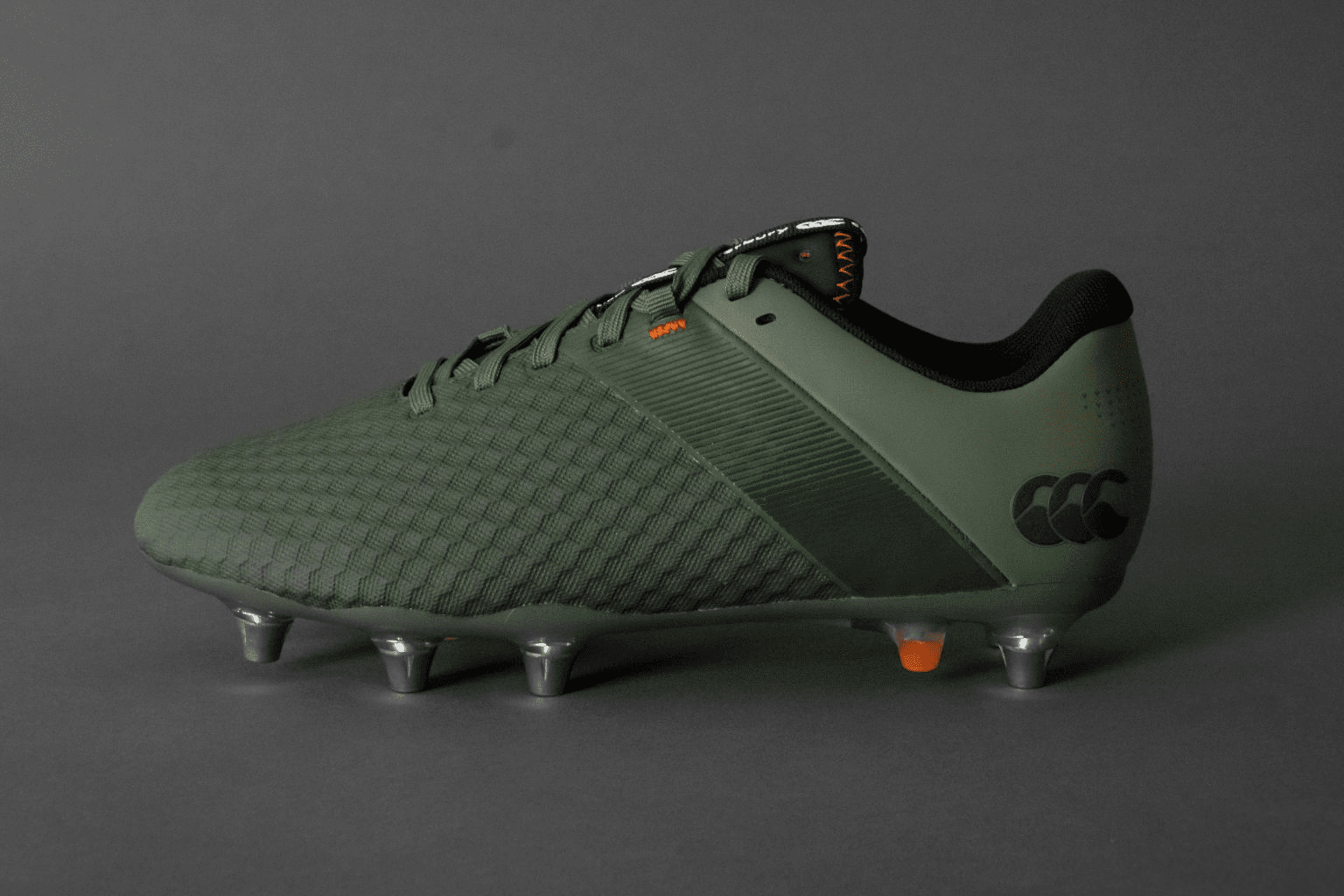 The Phoenix 3.0 is the hero boot from the range and combines characteristics of a power play with versatility and resilience making it ideal for back row players. Built for comfort and durability, the Phoenix features new and improved foam positioning inside the boot for enhanced comfort and a tough TPU skin on the outer. A lightweight upper for resilience and an improved stiffness in the outsoles provides more traction for players to transfer power into every tackle or ball carry. The Phoenix 3.0 is available for both soft and firm ground surfaces and is the first Canterbury boot to be available for infants, as well as juniors and adults.
The Canterbury Phoenix 3.0 boot is available in infant to adult sizes, ranging from £24.95 to £84.95
Stampede and Speed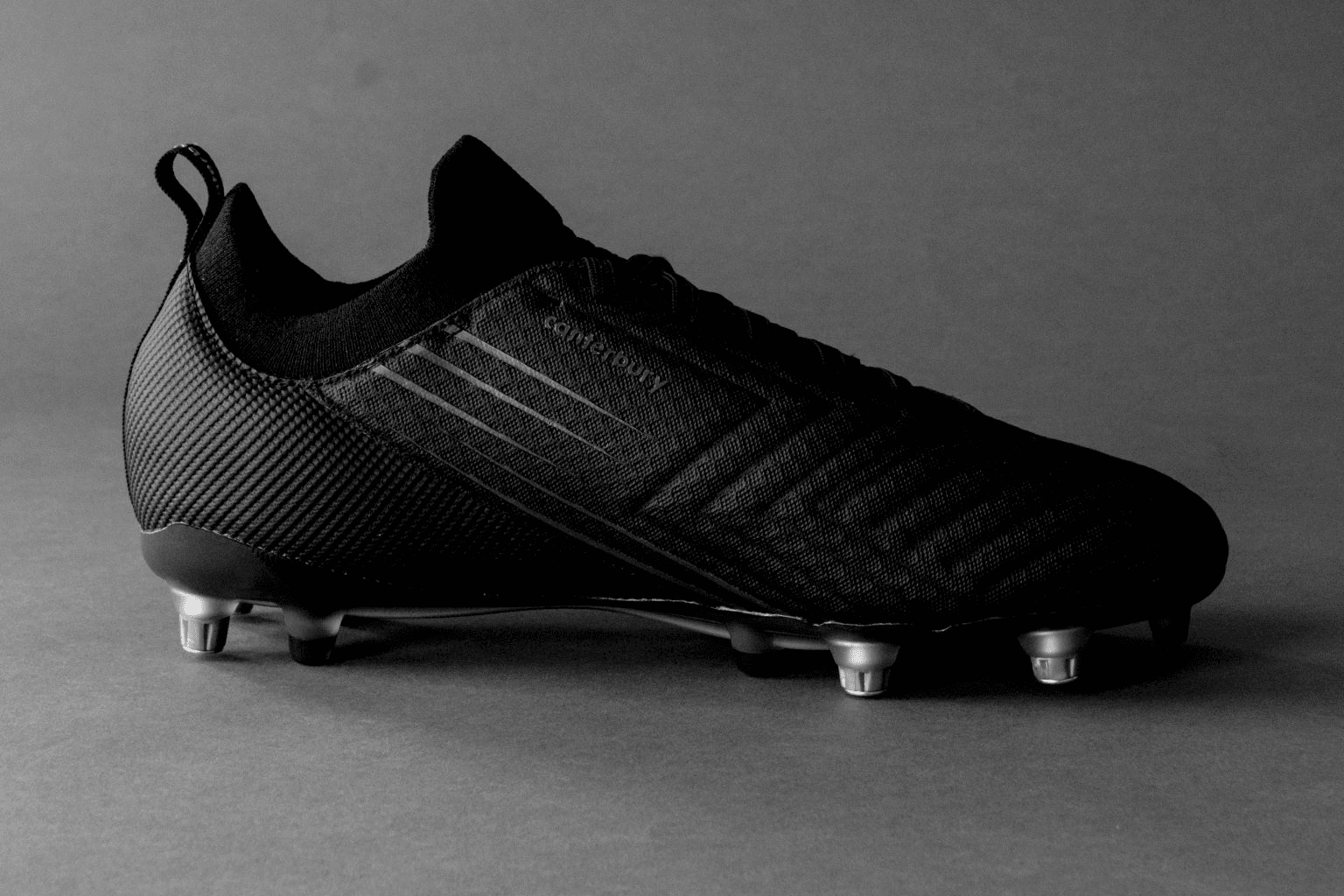 The Speed 3.0 is designed for the agile player who wants to stay light on their feet and is constructed with asymmetric lacing for a greater surface area when kicking. For those looking to hold their own in the scrum, the Stampede 3.0 features wider fit and 8 stud outsoles, so you can maximise traction and power. The Speed and Stampede are available in junior to adult sizing and are available for both soft and firm ground surfaces.
The Canterbury Stampede 3.0 boot and Canterbury Speed 3.0 is available in junior to adult sizes, ranging from £29.95 to £79.95.
How did Tipuric help?
Joining us over the course of 2018-2020 (pre pandemic!) Justin spent time with our product team to chat about size, shape, materials…anything boot related, you name it, we called it out.
Chatting with Justin he was telling us, 'For a rugby player, boots are the most important part of our kit. When we're on the field, we rely on the reassurance that our boots can handle every turn, every drive and every hit, whilst withstanding the physical impact the game demands. The new range from Canterbury covers all bases, providing a boot for every type of player. Better than that, it's been designed alongside real rugby players – what more could you want?'
But don't take our word for it, here's some photos of the process…