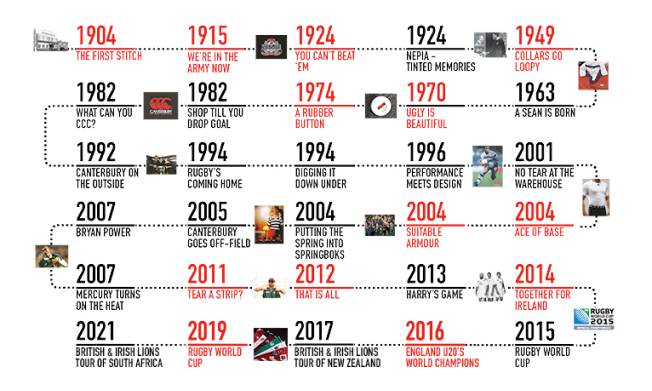 In 1904 three men began making tough woollen garments in a small town in New Zealand. John Lane, Pringle Walker and Alfred Rudkin were English natives turned proud Kiwis. Such was their love for their adopted homeland, they named their company after the area in which they settled - Canterbury. From its very beginnings, this was a brand rooted in the New Zealand soil. Like the Kiwi landscape itself, it was rugged and uncompromising. When the time came to give the company a logo, the founders naturally chose three kiwis. Canterbury's reputation grew. Years later, when the Australian and New Zealand army needed tough gear for their units in World War 1, they made the call to Canterbury. The result was hard wearing kit created in the harsh cold of the South Pacific but designed for the blistering heat of the Mediterranean. Canterbury was becoming a national institution, a byword for Kiwi qualities of trustworthiness, resilience and hard work. Inevitably, the other great New Zealand institution – the All Blacks rugby team – would eventually choose Canterbury too. Thus began an association that would last for decades and would etch three kiwis not just onto jerseys, but into the folklore of the game.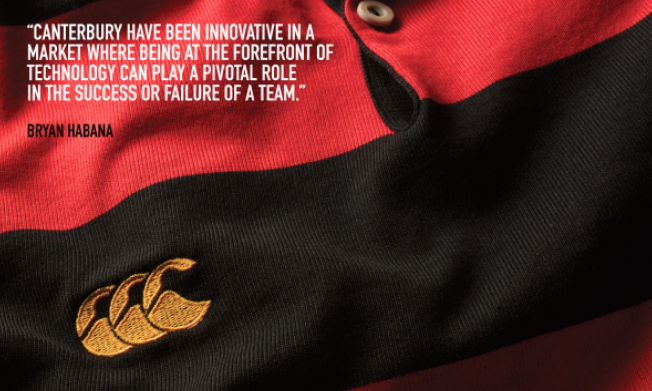 Our Brand
For over a century Canterbury has dedicated itself to making stylish, crafted products that are built to last. At every stage we've challenged ourselves to come up with innovations that make our kit – and sometimes even the game itself – even better. So we study the game forensically, talking to players about what they need and value developing and testing ideas with fanatical precision. This relentless drive has delivered landmark technical innovations: the loop neck, the rubber button, the base layer. Today, we apply this combination of respect for history and forward-looking product development across all of our ranges from casual sportswear to training kit to the elite international rugby strip. We take our responsibility to the game very seriously. Where tradition meets design – that's where you'll find Canterbury.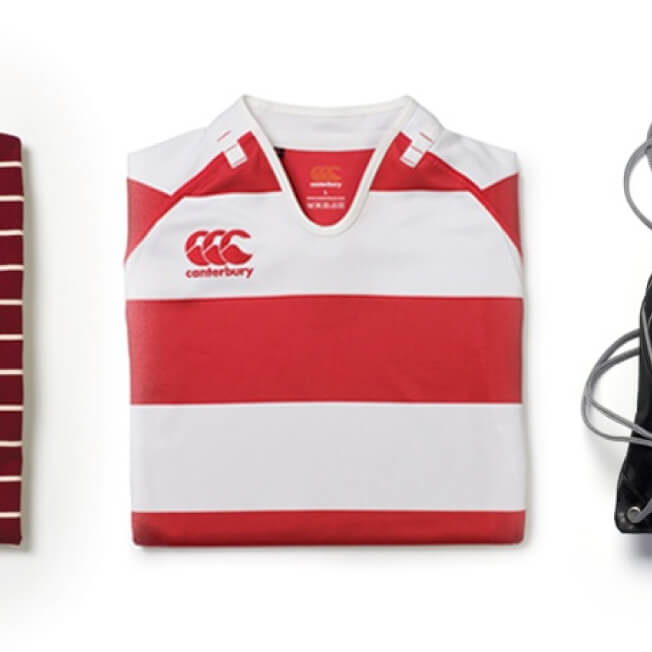 Our Products
On Field:
On match day, players look down at their kit and trust that Canterbury has thought of everything. We make highly technical on-field products that improve individual and team performance. And it's an approach that applies across all levels of the game – from professional to grass roots. Canterbury focuses innovation on every aspect of rugby wear. We think about how to build different products for different playing positions. Ultimately, our product developments make individuals and teams play better.
Off Field:
The rugby-supporting community loves to dress the part – in gear that reflects the traditions of their favourite game. That's why Canterbury makes casual products that can be worn by everyone ... Every product from a replica club jersey to a casual polo-shirt has the brand DNA running through it. Our products are comfortable, rugged, timeless and authentic.
Training:
Canterbury makes technical training wear that helps individuals prepare the right way. Our products put the focus on comfort and freedom of movement during the training regime. They also boost athletic power and accelerate post-match recovery. But it's not just the rugby player that reaps the benefit. In the gym or on the road, the performance qualities of Canterbury's kit will push the fitness enthusiast to new levels.
Teamwear:
The Canterbury teamwear range is inspired by the passion for sport and the constant challenge to push sporting boundaries. We bring technology and designs to schools and clubs from our professional union and league teams.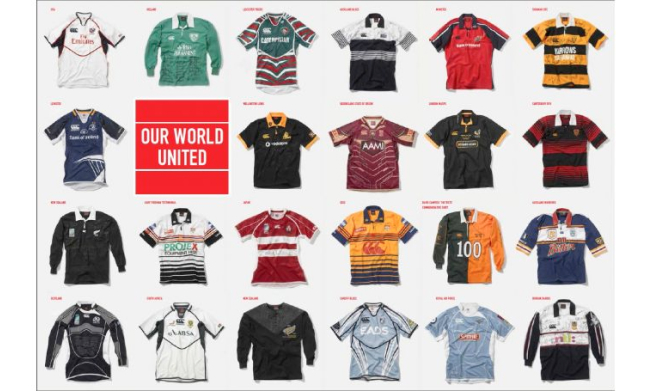 Our Teams
Our sponsored teams are ambassadors for the kit and equipment we provide. Canterbury have been sponsoring high profile teams for nearly our entire existence. The kit is the last piece of the puzzle, the item which bonds everyone together, every player fighting for the same crest, colour and goal. Canterbury have been able to be part of some amazing memories in the past and we hope to recreate these in the future. Headlining teams we sponsor currently include: British & Irish Lions, Ireland, and Ospreys to name but a few. We are proud to be part of so many teams' adventures and quests to success, knowing our kit will deliver when needed.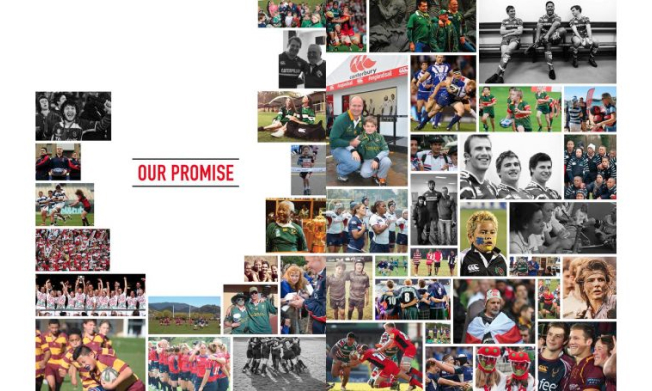 Our Promise
Rugby is an inclusive sport, played and watched by people of all ages, both sexes and every ability. Whether playing or watching, we're all fans at heart. And we're all unified through our simple love of the game. At Canterbury, we recognise that for all the glamour of the professional game, rugby belongs to everyone. So we make products in the same inclusive spirit, with ranges for all the community.