Rugby jerseys are all the same, right?
Wrong.
Whether you're training hard in the gym, making tackles on the field or taking a well-earned rest day, there's so many options to explore when it comes to choosing a rugby jersey.
Canterbury's Test, Pro and Classic fit jerseys each offer distinct benefits for different needs, with different materials, collars, technology and style. They might look similar (that's the point) but look a little deeper and there are some big differences. So how do you choose which one is right for you?
Here's what you need to know about each of our jerseys so you can choose the fit that fits and get on with the business of supporting your team.
Test Fit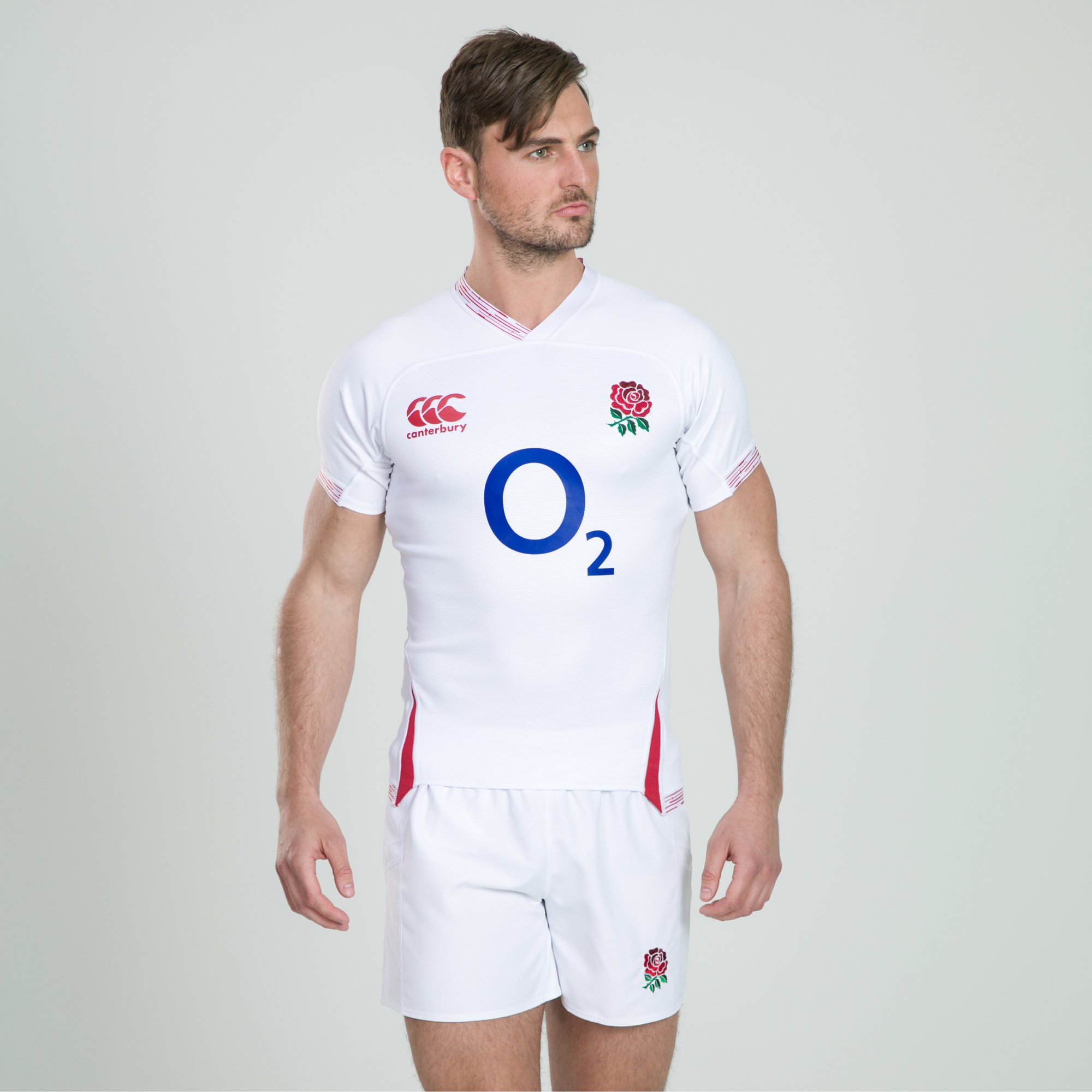 The Test Fit Jersey is the closest you can get to the shirts worn by your national squad. The Test jersey is super slim with a body-forming shape that lets you move around the pitch with speed and precision, without worrying about grabbing.
In high pressure matches, the ultimate loop collar of the Test jersey eliminates a key weak point in a tackle. It's made of one continuous piece of fabric, twisted in the middle to heavily reduce the risk of tearing.
Grip technology on front of the Test jersey helps you keep control of the ball in sticky situations and VapoDri+ wicks away moisture 75% faster than cotton giving you the edge you need.
If you're stacked like a World Cup first XV, or you need the best of the best, this is the one for you.
Pro Fit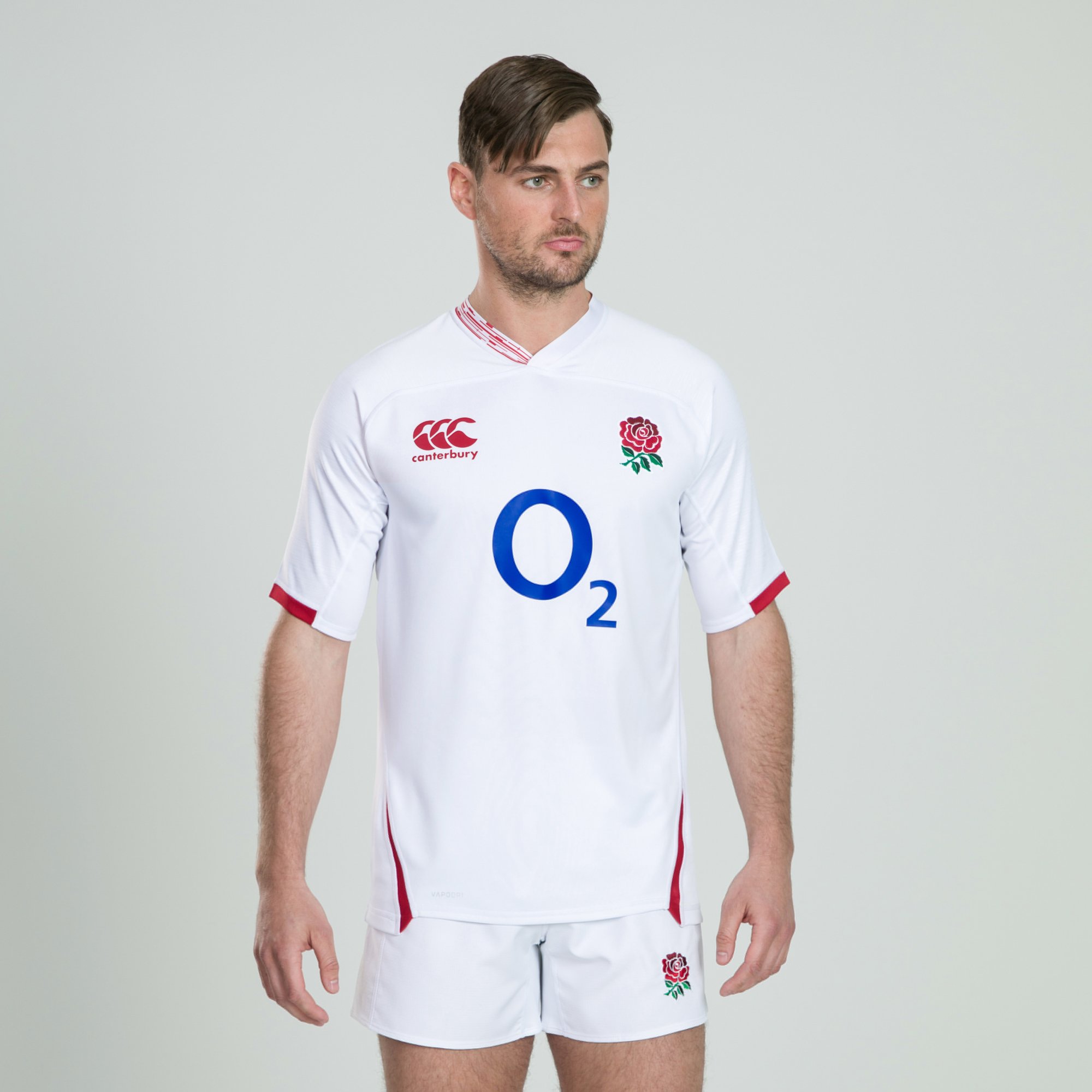 Cut with a little extra room, the Pro Fit Jersey is a classic straight-up supporter's fit – because no-one wants to be worrying about getting into shape for supporting season.
Made of 100% polyester the Pro jersey is a comfortable replica that isn't too tight around the biceps and features Canterbury's iconic infinite loop collar design made of one continuous piece of fabric. Twisted in the middle to mimic the Test jersey collar but with a looser fit, it's worn to never be torn in a tackle.
The quick drying, moisture wicking material moves sweat away from your skin and dries quickly, keeping you cool and comfortable no matter how hard you're working.
Classic Fit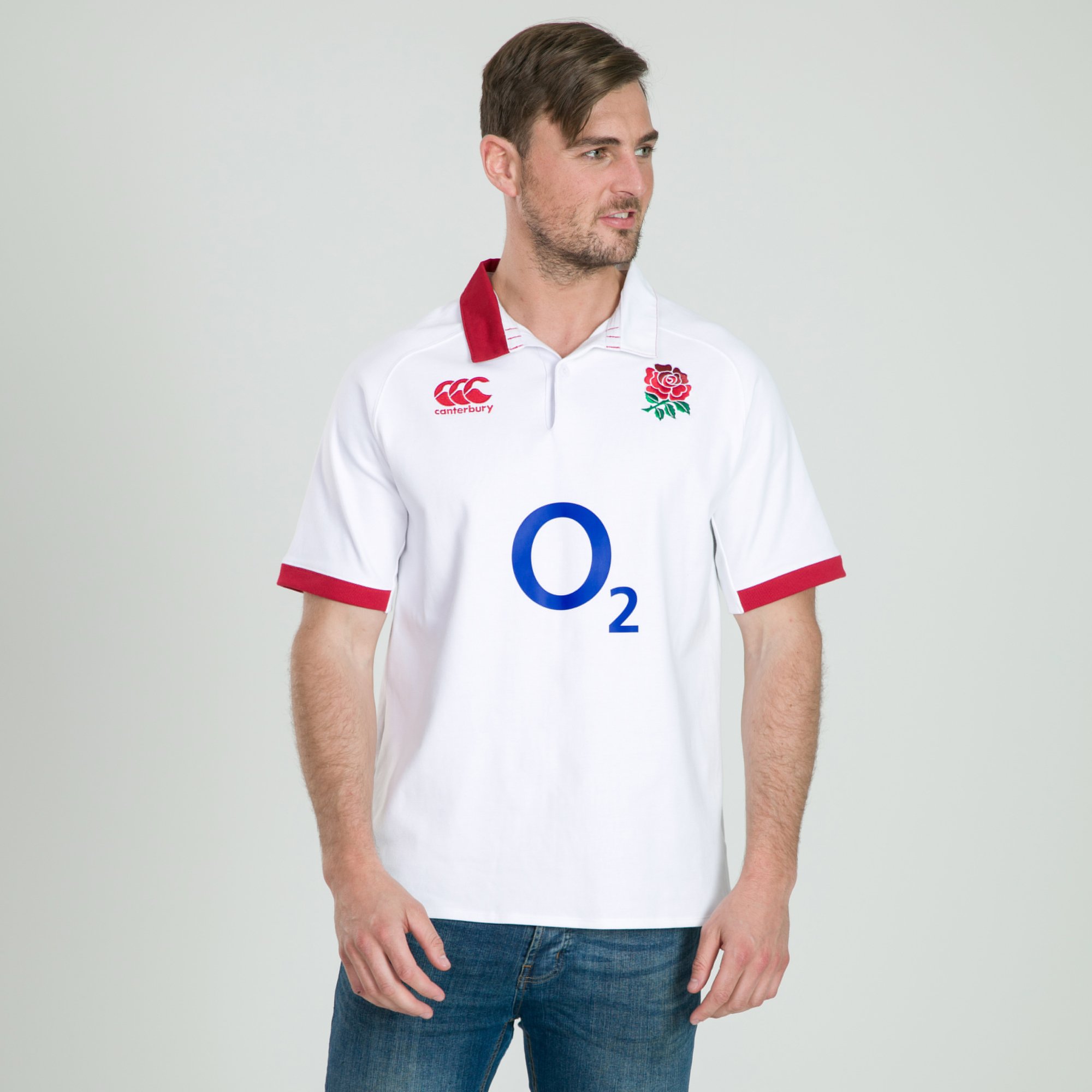 A traditional, relaxed fit but with performance benefits, the Classic Fit Jersey has an old school feel with a 'proper' collar that you can wear buttoned up or down.
More suited to the pub than the pitch, we've still reduced the risks of splinters and cuts in the skin, by using our innovative rubber button, that replaced plastic on Canterbury jerseys way back in 1974.
A little heavier than the Test and Pro fits but more hardwearing, the Classic has a long sleeve option making it perfect for supporting your team through the Winter matches. A cotton polyester mix material offers comfort for all sizes.
Whether you're looking to secure your place in the front row of the scrum or the front row of seats in the stadium, there's a Canterbury team jersey for you.