It was a day to remember for 100 students thanks to Canterbury and England Rugby.
100 All Schools children had a special day out at Twickenham Stadium, appearing on the pitch before kick-off at the RBS 6 Nations England v Ireland match on Saturday February 27th.
Each child proudly represented their school as part of the All Schools programme, an England Rugby initiative to get more state secondary schools playing rugby. Each child wore a bespoke rugby shirt which was designed by a group of pupils from their school at a Canterbury Kit Design workshop held last year.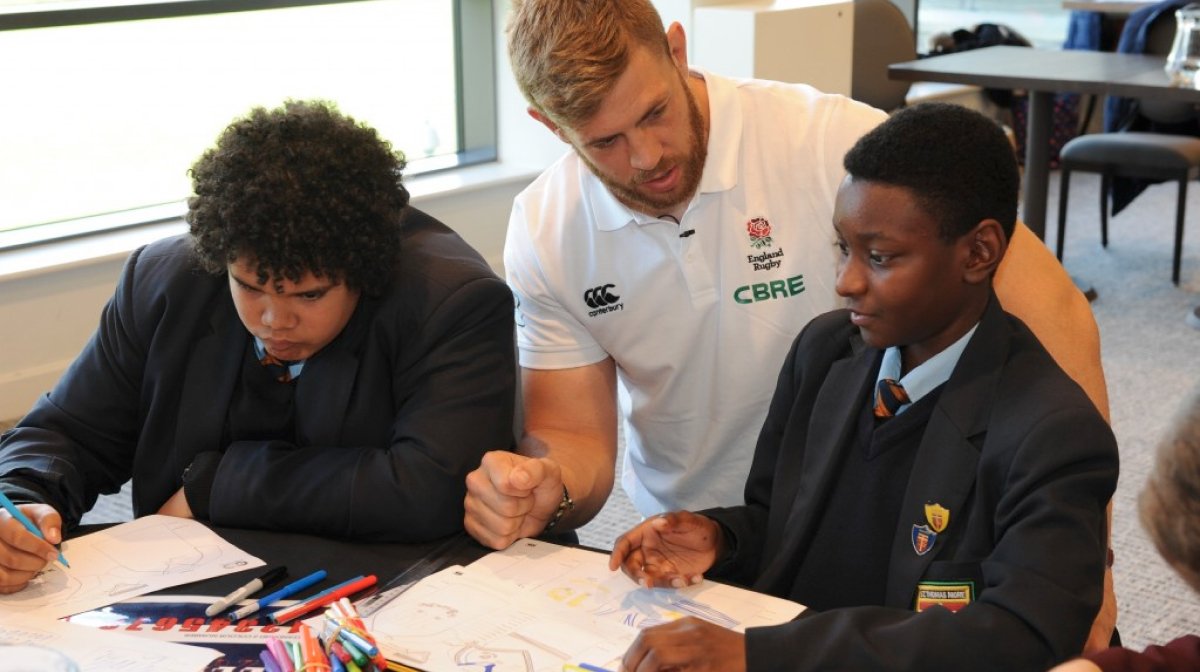 100 schools in the programme were selected to attend the workshops, each designing a rugby shirt for their school team. Canterbury then produced their designs, with the final results being unveiled on the pitch in front of an 82,000 crowd.
Commenting on the being part of the day, Ethan Robinson from Acklam Grange School said: "It was a brilliant experience, I feel very lucky to have been a part of it. Being part of the guard of honour and lining up on the pitch in our shirts in front of a huge crowd was something I'll never forget."
One pupil from each school was chosen to take part in the celebrations. The day began with a presentation of their new rugby shirts and the students were introduced to Bath Rugby player and All Schools ambassador Dave Attwood, who shared his experiences of playing for his country and what pulling on the England shirt means to him.
Dave, who also designed his own rugby shirt at one of the Canterbury kit design workshops, said: "It was great to meet the students and to listen to them talking excitedly about their experiences of designing their own school's rugby shirts and being here today at Twickenham. This is a fantastic initiative and I am proud to be an ambassador of a programme aimed at giving youngsters the chance to play rugby."
After meeting Dave, the students made their way outside to form a guard of honour from the Lion Gate to the Spirit of Rugby to welcome the England and Ireland teams as they arrived at the stadium.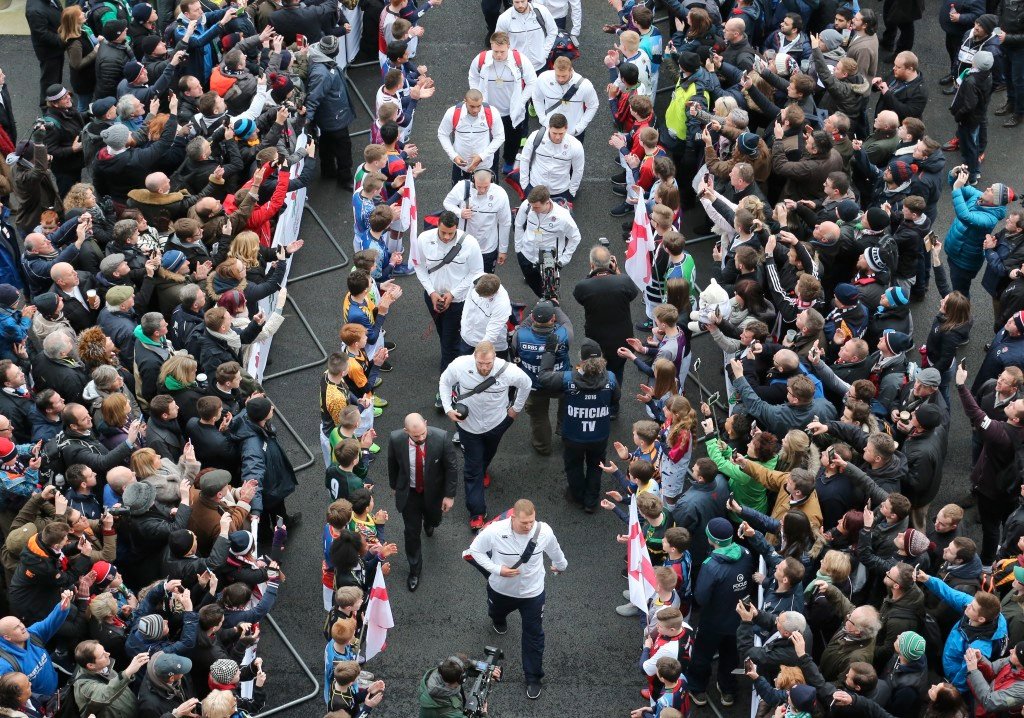 The day finished with the students lined up on the pitch as the players ran out of the tunnel. They each waved a St George's flag as Laura Wright sang the national anthem. The pupils then headed to their seats to enjoy their match.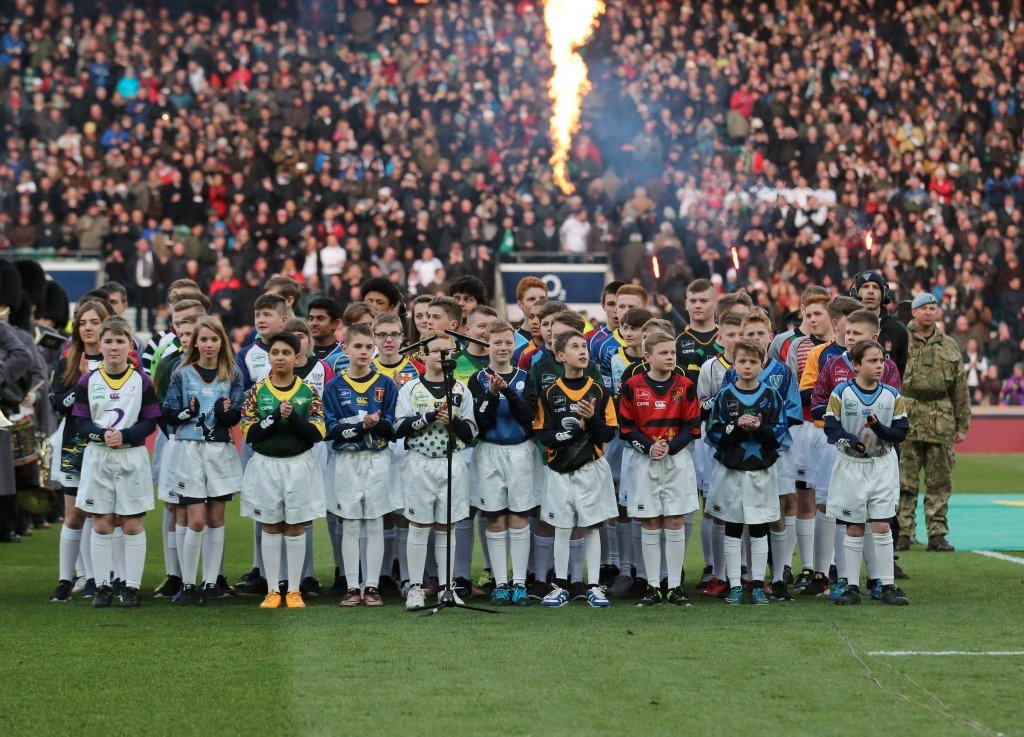 Chris Stephenson, CEO of Canterbury said: "This is our third year as Official Partner of the All Schools programme – something we are extremely proud to be part of. I know the students felt immense pride in wearing a shirt that they designed at such a huge game. Hopefully some special memories were made."
 In April students and teachers from will take part in a pitch day at Twickenham as part of a celebration of schools within the All Schools programme.
12 schools from across the country will take part in activities throughout the day, including a Touch Rugby tournament and tour of the stadium.