Grassroots rugby clubs run on commitment, blood, sweat and tears, on the pitch and off it. It simply wouldn't survive without the commitment from the players and playing staff who give 100% every time they set foot on the pitch, and the volunteers that make things happen week in, week out.
At Canterbury, we're committed to the grassroots game. We continue to kit out teams up and down the country through our Teamwear offering, but we also know the importance of giving back to these tireless rugby fanatics.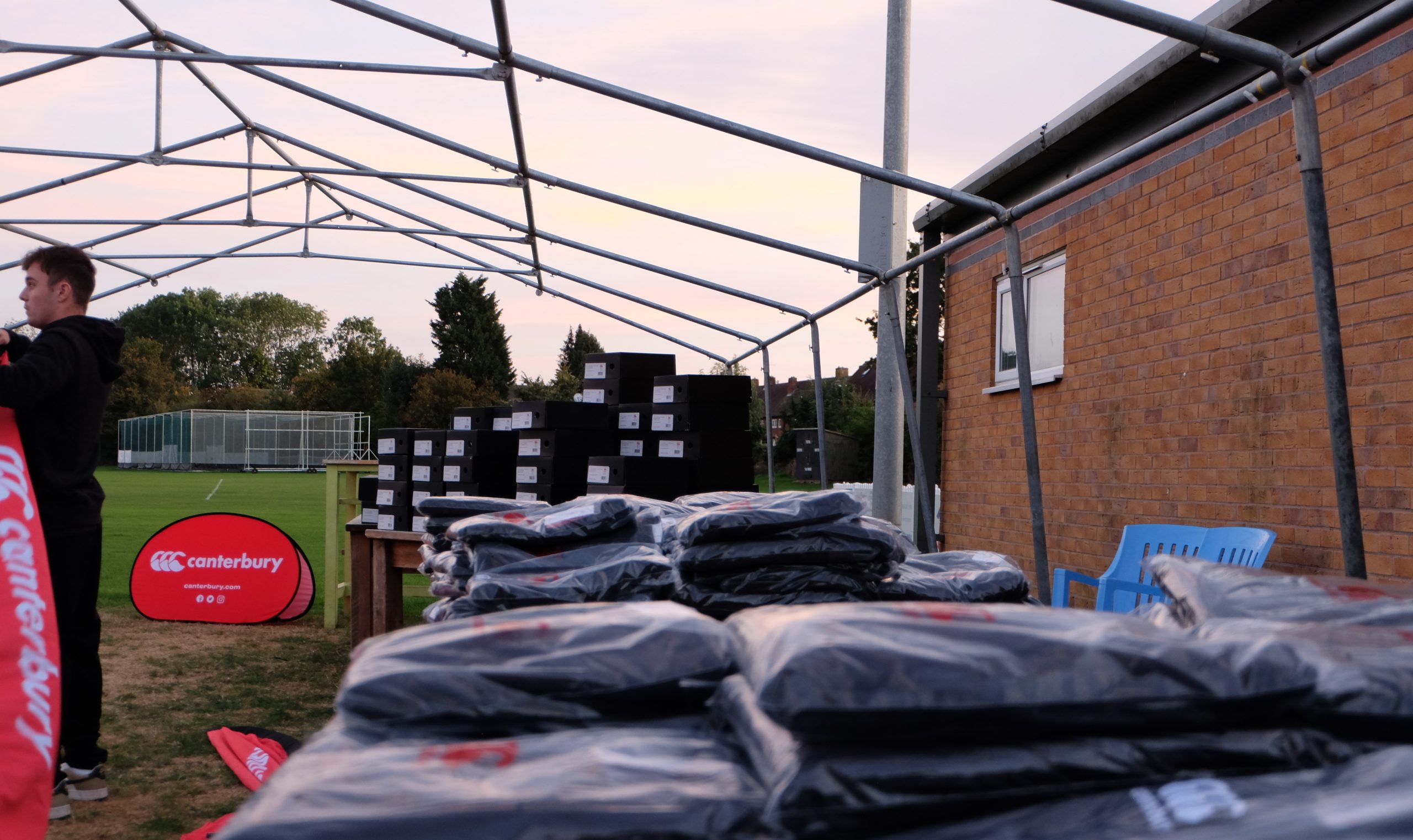 Canterbury x West Bridgford Teamwear collaboration
To get right back to our roots, we recently headed down to our local club West Bridgford RFC on a cold and dark Monday night to witness a challenging training session under the floodlights. We were pleased to be able to show our thanks to our local neighbours for their ongoing support by setting up our 'Canterbury in the Community' pop-up, providing all the players – both male and female –with an array of Teamwear kit.
After a quick break in training, the players returned to the pitch with new boots and new kit, and were able to warm down properly after the session in Teamwear t-shirts, hoodies and bottoms. The evening finished with a lovely, cooked meal by West Bridgford, and drinks within the clubhouse for all attendees. It was fantastic to see our relationship with the club go from strength-to-strength and to see first-hand what giving back means to the local grassroots rugby community.
Ian Marriott, one of the Directors at West Bridgford RFC said, "It's no surprise to hear our players say this was their favourite training session to date. It was also our strongest turnout for a Monday evening training session. Rugby clubs at our level survive on the passion, commitment and dedication, so it was fantastic to see them rewarded in this way.
"For any player at any level, there's nothing like new kit to give that extra spring in their step when it comes to motivation. We can't thank Canterbury enough. Being able to work with an organisation that has recently kitted out the British & Irish Lions is so valuable for a club of our size."
Speaking on the night, Ben Brown, Head of Commercial from Canterbury Teamwear said "Kitting out grassroots clubs across the country is central to our ethos at Canterbury. It's key for us to provide these clubs with the best quality teamwear, but we also want to give back to the wider rugby community where possible. We really value our ongoing relationship with West Bridgford, so this was a great opportunity to illustrate this to their players and staff."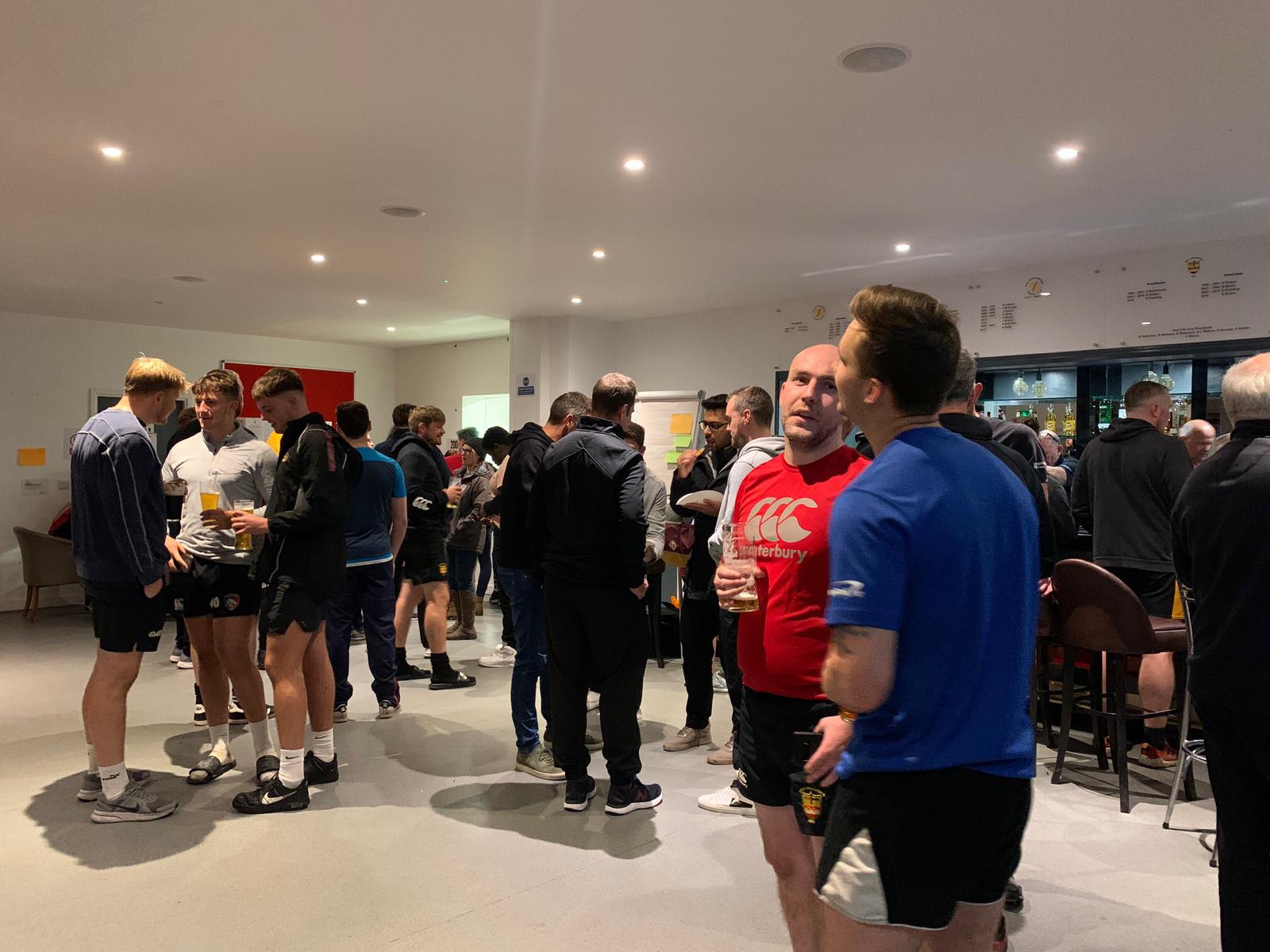 Product testing and development
The event also gave our Teamwear team an opportunity to speak to individual players to understand their needs and requirements when it comes to their training and playing kit. We were able to see our latest Teamwear products in action and find out from the players themselves how it performed on the night. We're also keeping an open dialogue with the club and players to monitor its ongoing performance, with further testing events coming up soon in the diary.
This is so important for us when it comes to developing our latest Teamwear kit. Kit that has to survive the trials and tribulations of a long and unforgiving rugby season. This collaboration with West Bridgford gives us essential insight that will inform key decisions moving forward, and it's just the beginning as we'll be visiting many more local grassroots clubs across the country to show our support and to help us better develop the best quality kit for teams competing at every level.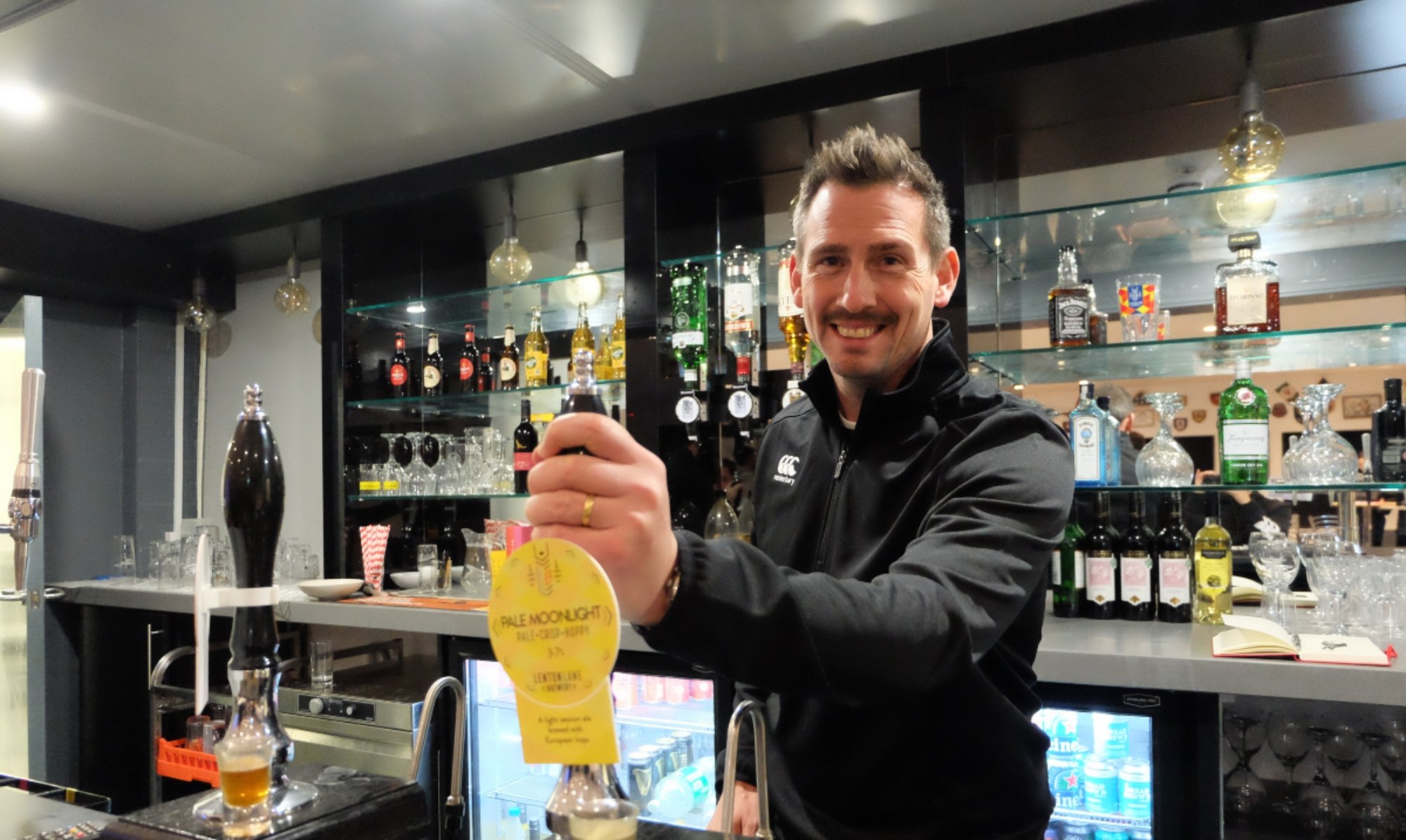 It's just the beginning for Canterbury in the Community
 At Canterbury, we continue to support teams at all levels of the rugby pyramid. In the coming months we will be in attendance on the third and fourth stop of Vodafone's Lions Legacy Tour, visiting Aberdare RFC in Wales, and Bannockburn RFC in Scotland with The Good, The Bad and The Rugby podcast. Aberdare RFC are a Lions Origin club with three players, William Morgan (151), Keith Rowlands (429) and Dai Young (622) all representing the Welsh outfit at a young age. We can't wait to attend each club to watch one of their games and provide the players with brand new Canterbury kit.
We are also planning many more Teamwear training session pop-ups, as part of our mission to make sure rugby is accessible for all, so watch this space!