Clubs will be able to begin adapted training from Wednesday 2 December, in preparation for local friendly fixtures recommencing from Friday 18 December, when the new law variations will come into effect  A video explanation on the new laws can be found here.
The question is, how ready is your kitbag?
Reinforcer Headguard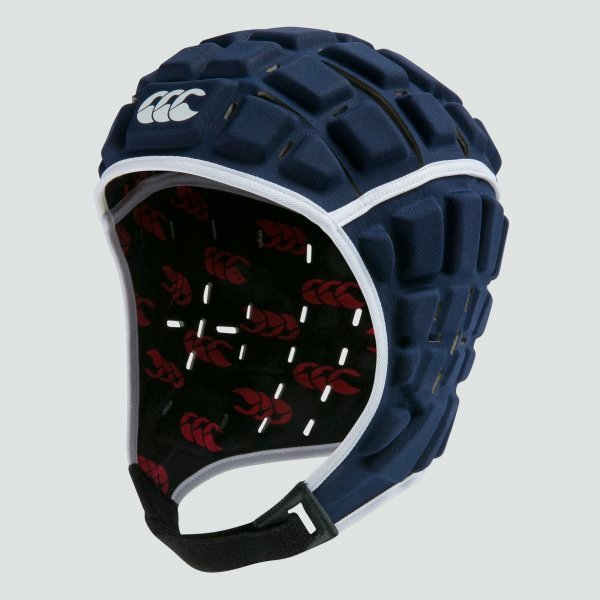 Keep your head cool and protected from the toughest rugby tackles with the adult Reinforcer headguard. Making sure you feel safe when you put your head on the line, high impact absorbing padding gives you solid protection while making sure to keep your temperature down when the game heats up. A soft edged chin strap is designed to break under extreme load for additional protection and gives you a secure fit without compromising safety. Shop now.
Phoenix 3.0 Boot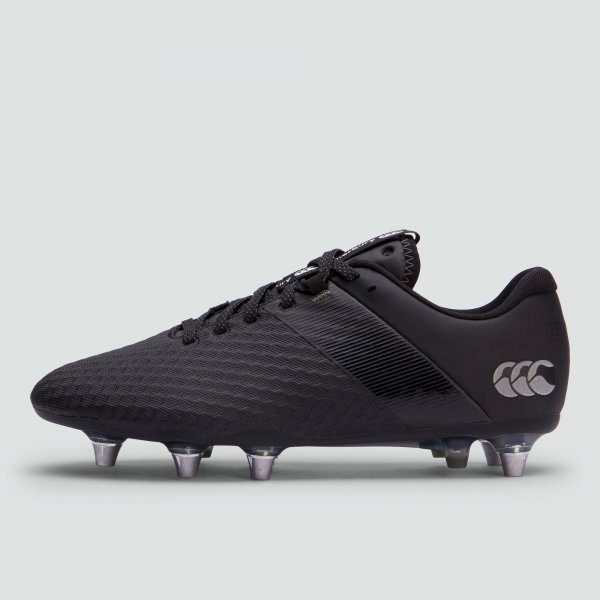 We understand that it's not one-size-fits-all when it comes to rugby boots. That's why we designed four types of rugby boots to suit different areas of the beautiful game. From our light-weighted Speed boots, for those who love to sprint, to the front row forward-favoured Stampede, our collection is designed with the latest sporting technology. Play to the best of your ability with Canterbury rugby boots. Shop now.
Men's VAPODRI 1st layer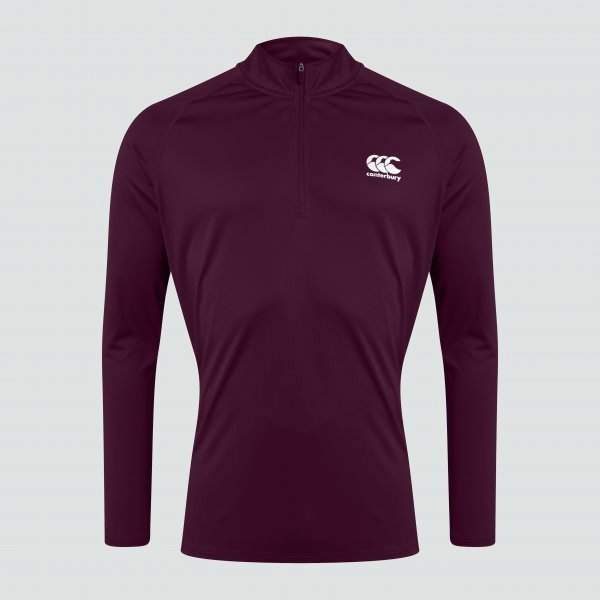 Lightweight comfort: VapoDri technology boosts the evaporation of sweat and wicks moisture away from the body ensuring you stay dry and comfortable during any session. The lightweight 1/4 zip design offers custom coverage on the go, making this 1st layer an essential training piece. Shop now.
Mercury TCR Compression Shorts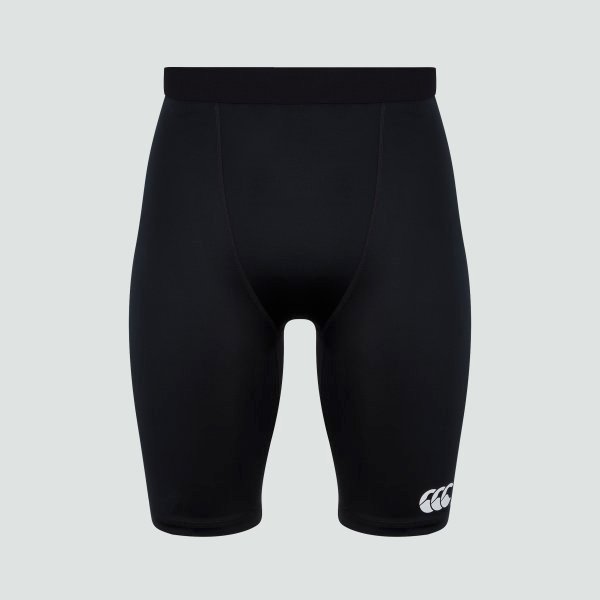 When you've trained and played hard on the rugby pitch, it's important to help your body recover. With Mercury TCR Compression technology these men's shorts provide a graduated compression where you need it most, improving your blood circulation to optimise your comfort and recovery. Made from polyester and lycra, they have a lightweight feel, acting as a second skin and moulding to the contours of your upper legs. Wicking sweat away from your skin the fabric dries it quickly, keeping you cool and comfortable no matter how hard you're working. It's quick dry properties also means you can wash today and wear tomorrow so you're always ready to perform. Anti-microbial, odour control fabric keeps you smelling fresh and the elasticated waistband makes sure you're comfortable and secure the entire time you're wearing the shorts. They're finished with a Canterbury logo – the mark of a true rugby fan! Shop now.
Men's VAPODRI Superlight AOP Tee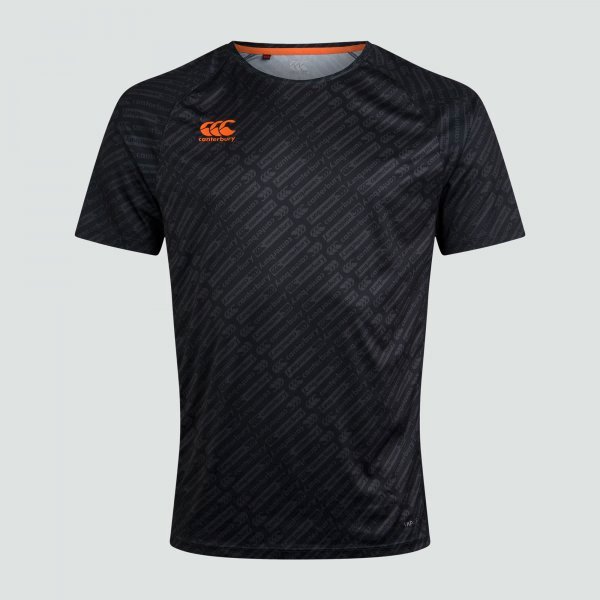 You'll have no problem taking and making hits in this black superlight t-shirt. The lightest t-shirt in our collection so you can easily move towards the try line, it's made with VapoDri technology that keeps you cool and dry, with quick drying fabric meaning you can wash today and it'll be ready to wear tomorrow. A low profile collar gives a performance fit, while the mesh sleeves and side panels give you added breathability so you stay cool during your workout. Sporting a large Canterbury graphic, this simple design lets you show off your love of the game with pride and passion. Shop now.
Professional Cotton Short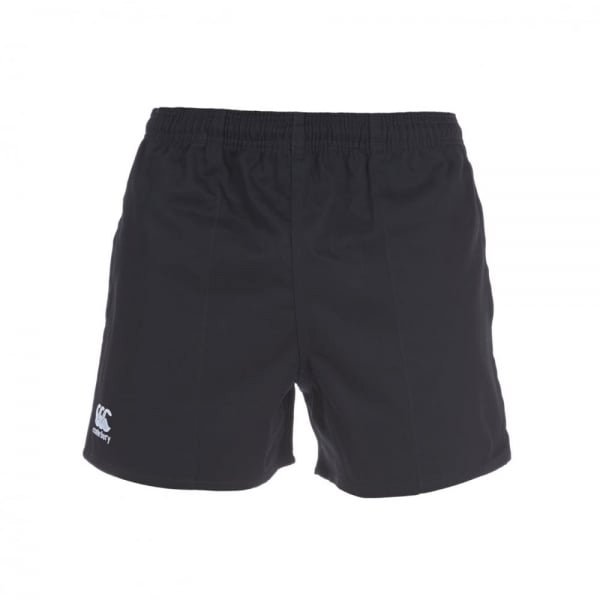 Rugby tradition and durability, the Professional Cotton Short is a classic drill short with elasticated waistband and internal drawcord. Pockets are built into the side seam and the Canterbury logo is embroidered for a classic finish. Shop now.
Women's VAPODRI Superlight Tee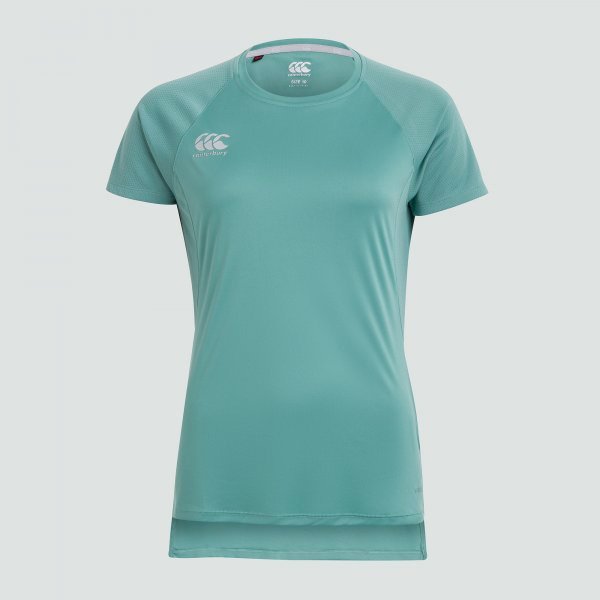 This super lightweight tee in oil blue with sublimated graphic design is ideal for working out in the gym or chilling out a rest day. VapoDri technology keeps you cool and comfortable by adapting to your changing body temperature and wicking sweat away from your skin while the mesh sleeves and side panels aid breathability. Ideal for regular training sessions, quick drying fabric means you can wash today and it'll be ready to wear tomorrow. Stylised raglan sleeves create a natural contour giving you the perfect fit and range of motion, while the low profile collar means you can perform without distraction. It's finished with a Canterbury logo – the mark of a true rugby fan! Shop now.
Thermoreg Hybrid Jacket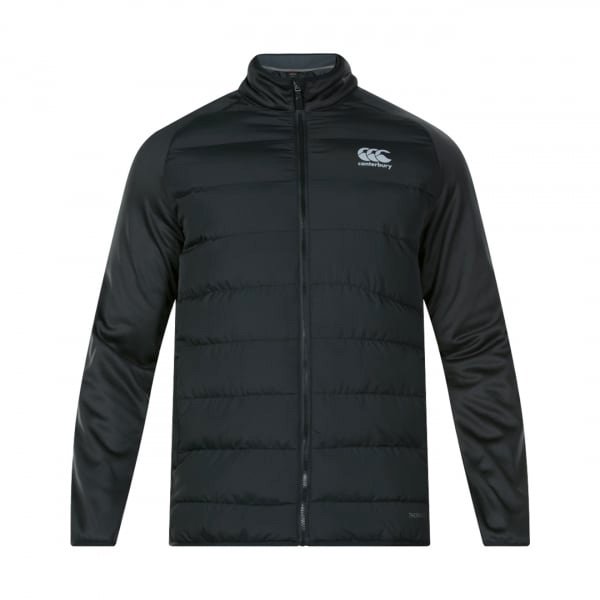 For ultimate protection from the elements, this men's hybrid jacket is the ideal cover up piece whether you're playing rugby or supporting. Made with ThermoReg technology this jacket will keep you warm when you need it most providing essential insulation by creating a barrier against the cold so your body can retain heat for longer. From the moment the game kicks off to the final whistle, it will keep you feeling dry too by wicking away sweat from the skin and quickly drying off. Quick drying fabric also means you can wash today and wear tomorrow, perfect for busy schedules and regular sessions. The quilted body panels and bonded fleece sleeves provide additional warmth while still letting you move freely and easily. The binding at the hem, cuff and collar give you a secure comfortable fit, while the full zip is finished with a zip guard to protect your chin and neck. Reflective details make sure you can be see in low light conditions and an embroidered Canterbury logo finishes off this jacket with the mark of a true rugby fan! Shop now.
Women's VAPODRI Full Length Tight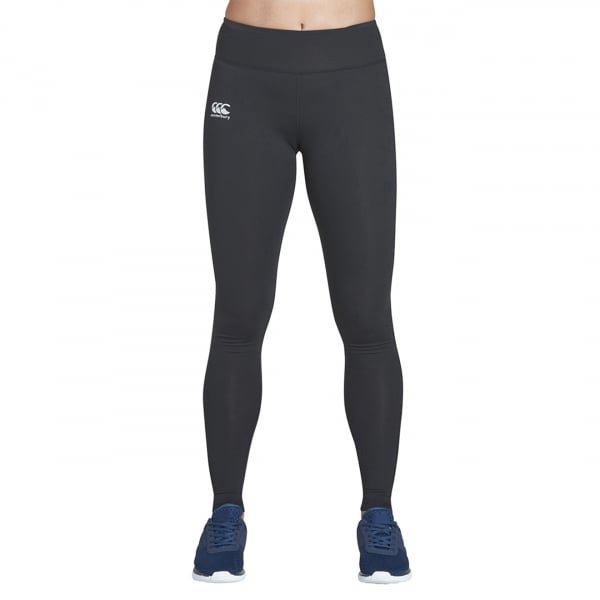 Train without limits in these women's full length tights. Made with VapoDri technology they will keep you cool and dry by wicking away sweat from your skin with quick drying fabric meaning you can wash today and wear tomorrow, perfect for busy schedules. An athletic fit allows the tights to move with you, without becoming thin when the material is stretched so you'll have no distractions as your train. A triangle shaped gusset allows you to stretch and move with confidence and a secure pocket lets you store small items safely. These tights are finished with an embroidered Canterbury logo – the mark of a true rugby fan! Shop now.
Medium Sports Bag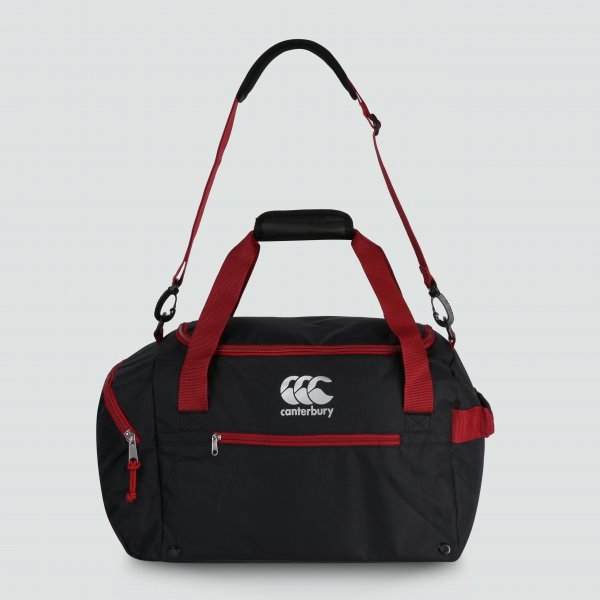 Offering plenty of room to have your kit and match day essentials organised, this Medium Sportsbag in black and red dhalia is ideal for training or travel. Featuring front and side pockets for easy access storage as well as an independent laundry compartment for keeping clean and dirty gear separate. Easy carry handles and shoulder support help you transport this bag with ease whether it's training or match day. Shop now.
Returning to rugby
Clubs in all tiers can now advance to Stage E on the Return to Community Rugby Roadmap. There is no obligation for players and clubs to play 15-a-side adaptations. Clubs will still be able to play Ready4Rugby matches.
Adapted Stage E rules/laws for Age Grade Rugby have also been approved for U7-13 and U14-18. The move to Stage E will allow the recommencing of Tag Rugby for U7s and U8s.