Even the most committed rugby player will have to build cheat days into their healthy-eating regime – not only will you need to stock up on glycogen's, you will also need to preserve your sanity, as man cannot subsist on protein shakes and greens alone.
As long as you don't go on a 10,000-calorie binge every week and restrict your cheat days to special occasions such as Valentine's Day dinner or a birthday lunch, you won't be taking a metaphorical hammer to the carefully constructed arena of wellness you enjoy.
Even a pizza can be a piece of the puzzle
Simply stick with thin crust to reduce the calorific intake and try to find whole wheat or gluten-free pizzas, with protein-rich chicken instead of fatty pepperoni, and order plenty of vegetables such as spinach, which is full of nutrients. Drizzle the pizza with olive oil.
As a starter, you can always create a salsa, using a chopped mango, an avocado, four tomatoes, green chilli, fresh coriander and three garlic cloves. Again, drizzle with 3 tablespoons of virgin olive oil, two tablespoons of lime juice and a teaspoon of sea salt.
This salsa is full of antioxidants and vitamins, and adding crushed-up rice cakes will give you a carbohydrate boost without piling on the calories.
All in all, this rather Italian-themed starter and main would be ideal for a quiet dinner on the sofa.
Steak and chips with everything
When the rugby stars of yesterday were asked what their game-day meal consisted of, the reply was usually "some carb-heavy pasta dish" or "steak and chips, with plenty of ketchup".
Nowadays, rugby is a heavily scientific sport, where the smallest percentages of advantage can make a huge difference to performance and recovery. However, the humble steak supper can pack a punch as a cheat-day treat – just make sure that it is a grass-fed, premium-cut piece of meat, packed with omega-3s, iron, Vitamin B12, creative and lean proteins, and without a barrowful of toxins.
Oven-bake low-fat chips, steering clear of soggy ones drenched in vegetable oil – use virgin olive oil instead. Eat only a large handful, rather than a bucket full of fries.
Just stay clear of large quantities of processed foods and prepare your cheat-day meals at home, so you know exactly what your body is taking in.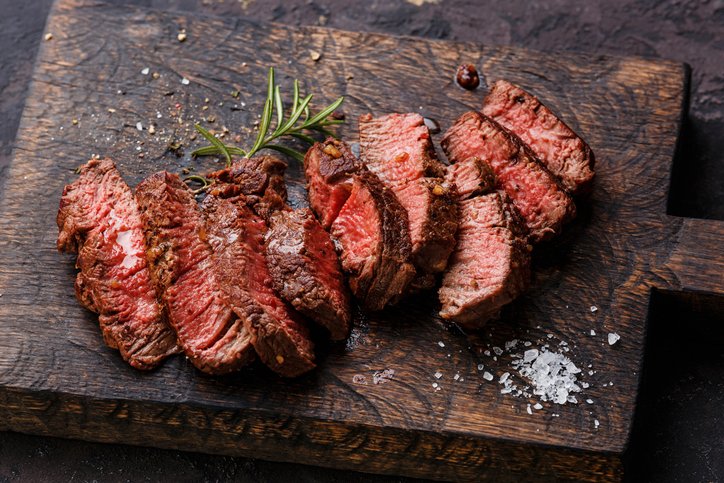 Something a little more exotic
Your other half may not enjoy a romantic dinner of steak or chicken and vegetable pizza, so think of a few Asian and Central American dishes for cheat day.
Pad thais are normally coated in grease and MSG, but if you use zucchini noodles and natural ingredients such as coconut palm sugar and sriracha hot sauce, you can enjoy a guilt-free dinner. Chicken or turkey will add lean protein to the dish.
For a Mexican meal, steer clear of fried foods such as chimichangas and taquitos and concentrate on whole-wheat tostadas packed with lean shredded chicken, freshly chopped tomatoes and dollops of zero-fat Greek yoghurt. You can add complex carbs and fibre by adding in kidney beans and peas.
If you are craving a dessert, layer a bowl with antioxidant acai berries, fat-burning chia seeds, and more Greek yoghurt, as a super-healthy substitute for a berry trifle.
You can also fix up a healthy take on the chocolate cake by using gluten-free flour, honey and protein powder instead of the usual (diet-damaging) ingredients.
All these cheat-day recipes are to be followed in moderation – don't sit in your jogging bottoms wolfing down a whole wheel of chocolate cake, and use natural foods every time. Going off piste once in a time may help you to stick to your long-term dietary goals.