IN ELLIE'S WORDS
"It's so exciting to work with a brand that doesn't just support my creativeness on the pitch, but also allows me to express myself through designing and creating off the pitch too. I spend a lot of my time in kit for club and country and you don't have much opportunity to express your style when you're in uniform or in training. That's why I think it's so important to have clothes that you feel comfortable and confident in too for those times I'm not on the field."
Shop Ellie's collection
" I really love the Hoodie that we've created. I like the heavy cotton used as not only does it keep you warm but it hangs in a way that it could be dressed up or down. I had a play round with the colours on this hoodie; I really like that all the tones used throughout the collection are earthy so there is extra depth to them, yet you can still style them in a way personal to you.
I try not to put too much thought into post rugby and try and enjoy that now with all the bumps, lumps and lessons that come along the way. It's been really fun designing the pieces in my collection and something I'd definitely consider post Rugby, that alongside the photography and video involved in marketing the collection has also inspired me to become more even more creative and potentially move into in the future."
Added to your basket
Sorry, there seems to have been an error. Please try again.
Subtotal: ( items in your basket)
Quick Buy
Sorry, there seems to have been an error. Please try again.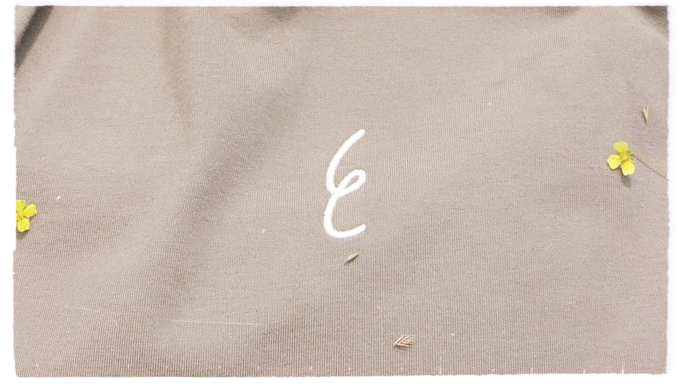 THE LEGEND OF SAMSON
"The logo design is based on the Legend of Samson, and I love it. Being able to incorporate the curl with the letter E is super cool and unique to me. My hair is something that I've learnt to love over the years and I think it's a large part of my image now too, playing with my hair down and with the curls out is another way they express myself through my style even if I am in "uniform".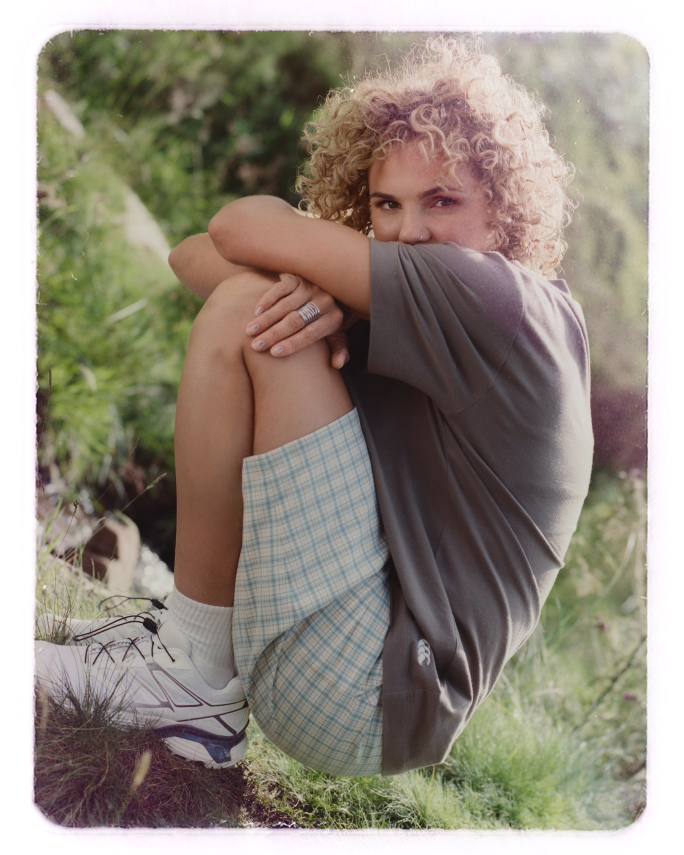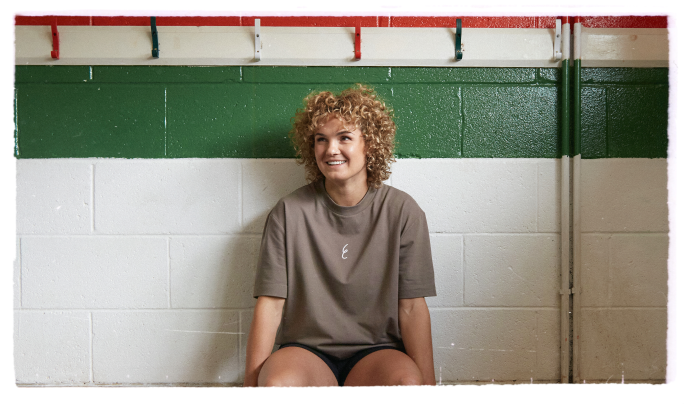 LIFE IS NOT UNIFORM
"I had the best time shooting for this collection. We spent the day in my hometown at places that mean a lot to me and my family, and it's all been captured on film by the wonderful photographer Millie Noble. Again, this it's super cool to me as I love film photography and if you don't know already have quite a few cameras that I take my own photos on too, So creating images along that same style by a great photographer is something I'm over the moon with. Over the past few months my camera collection has grown loads! I started out with a couple of canon film cameras, and now I have a few old school digital cameras and camcorders too. When I was injured, I invested in my main camera that is digital but shoots with the film simulation on it, and this is my favourite camera by a long way. Most of my photos you see on my Instagram are taking on this. I love it, I'm being able to take photos in a way that captures the world how I see it and has become my hobby that inspires me to do more outside of the game."