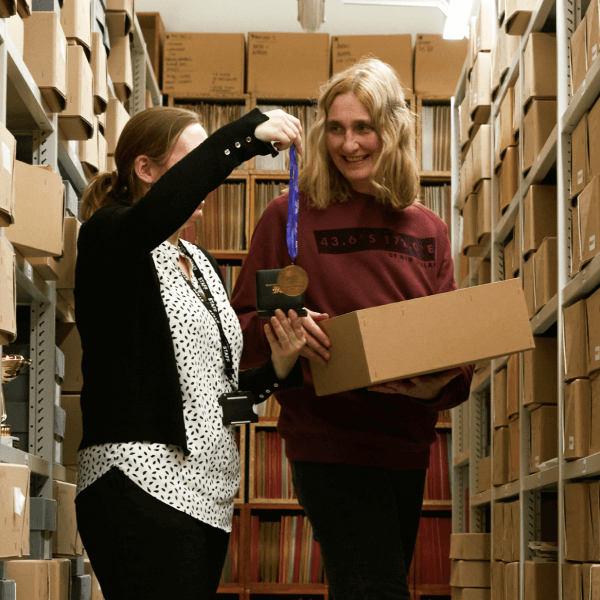 JULIA LEE
The trail blazing referee who changed the game
JULIA LEE
We talk all things rugby, refereeing and challenges with
pioneering Rugby League official, Julia Lee
Julia Lee has become a trailblazer for women across rugby as the first woman ever to referee a men's rugby league match in the UK. After falling in love with the sport through her hometown club, Hull KR, and signing up to become a referee as a dare, she's now using her platform and experience to inspire women and girls to follow her path into the game – whether that be as a player or official.

Born in 1968, Julia Lee is a former rugby league referee and was the first woman in the UK to ever officiate men's rugby league matches. Julia took up refereeing after a friend bet her £5 that she wouldn't apply. She did so, but faced considerable resistance in being accepted due to her being a woman. Lee started by officiating at junior games but after moving to London she started officiating open-age games. After returning from a period in Australia, where she became the first woman to referee a game, she moved up the refereeing ranks and by 1990 was officiating games in the National Conference League Premier Division - the highest league in the amateur game - as well as games involving the reserve sides of professional clubs. Lee refereed her first professional game at Keighley Cougars during the 1993–94 season.
Julia retired due to injury in 2000 and had refereed 500 games by this point – including international games in both Australia and New Zealand. To date no woman in the UK has surpassed this achievement as a referee. In 2019 Julia was appointed as Chair of the International Rugby League Women and Girls Working Group and is currently leading the vision and strategy to globally grow the involvement of women and girls in rugby league.