The Best Rugby Boots For Your Position
/
July 24th, 2019
/
There are currently 0 comments
Here at Canterbury, we happen to think that rugby is the best game there is. That's why we've been studying, playing, working at and even improving the game for more than a century. That's why we don't make boots for any other sport. When it comes to our footwear, we concentrate on making the best rugby boots available, and the best rugby boots for your position in the game.
We know the game of rugby inside out and from top to bottom, so we know all about the demands of each and every position. Whether you're a warrior in the scrum, a fleet-footed winger or a front row schemer you'll need the best rugby boots for your position, and that's exactly what you'll get from Canterbury. It's about specialisation and knowing the demands of the game as a whole and each position on its' own right. Speed or strength. Force or trickery. Kicking, running or standing your ground.
KICKING AND PLAYMAKER – CONTROL
Designed for kickers and backs. Increased flexibility in the forefoot maximises the feel and control when kicking the rugby ball. Engineered for excellent support, fit and comfort this boot encourages high quality consistent performances on the pitch.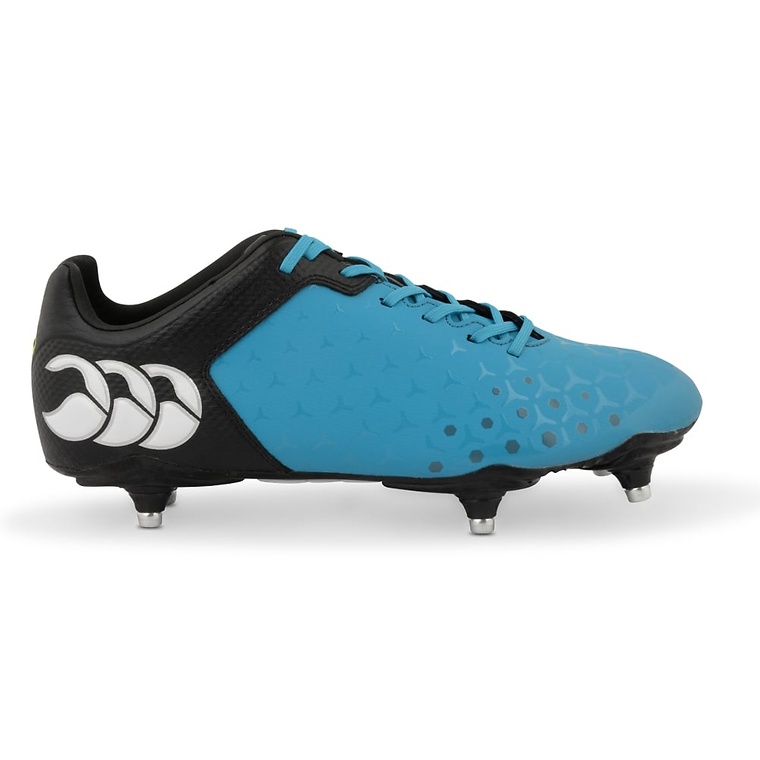 Control Club 6 Stud Rugby Boot
Like what you see? Shop Rugby Boots
PACE IN THE BACKS – SPEED
The speed boots optimise performance through light weight design and a specifically engineered supporting structure. The speed boot offers supreme comfort as wingers need to be able to repeatedly sprint without the boot becoming uncomfortable. The combination of the above characteristics will allow a winger to perform to the best of their ability whilst wearing this range of boot.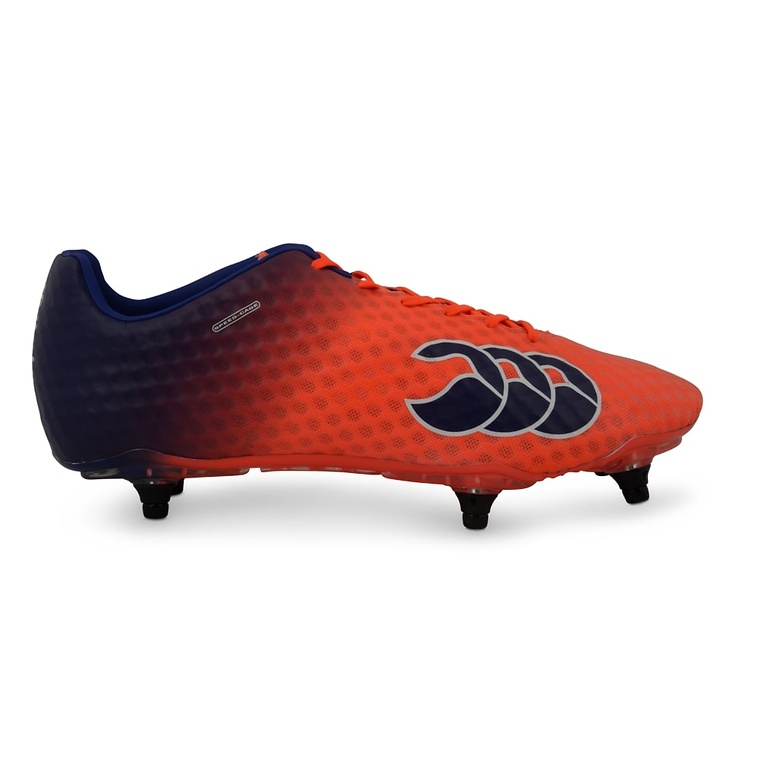 Like what you see? Shop Speed Boots now
LOOSE FORWARDS – PHOENIX
Back rows and second rows are arguably the toughest positions on the field, needing high levels of strength, dexterity and technique. To satisfy the gruelling needs of these positions Canterbury have developed the phoenix, a hard wearing, rugged and light weight perfect for these positions.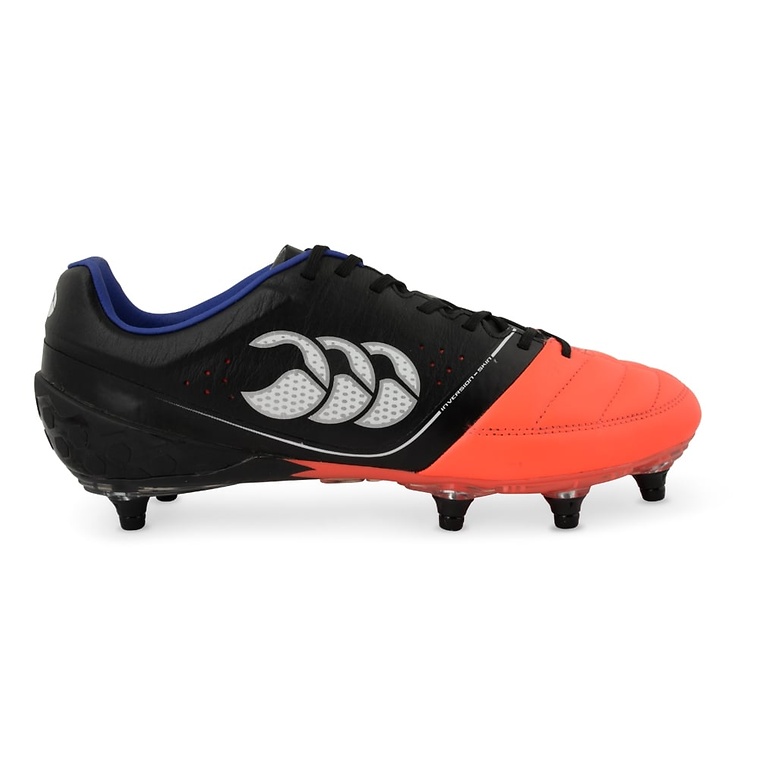 Phoenix Elite 8 Stud Rugby Boot
Like what you see? Shop Phoenix Boots now
FRONT 5 FORWARDS– STAMPEDE
Specific boots for front row forwards have been cumbersome in the past. The game of rugby is changing rapidly and Canterbury realise that props and front rows need to be more mobile and agile around the park, whilst being stronger than ever in the scrum. With these characteristics in mind the Stampede was designed, and caters for all the needs of a modern front row forward.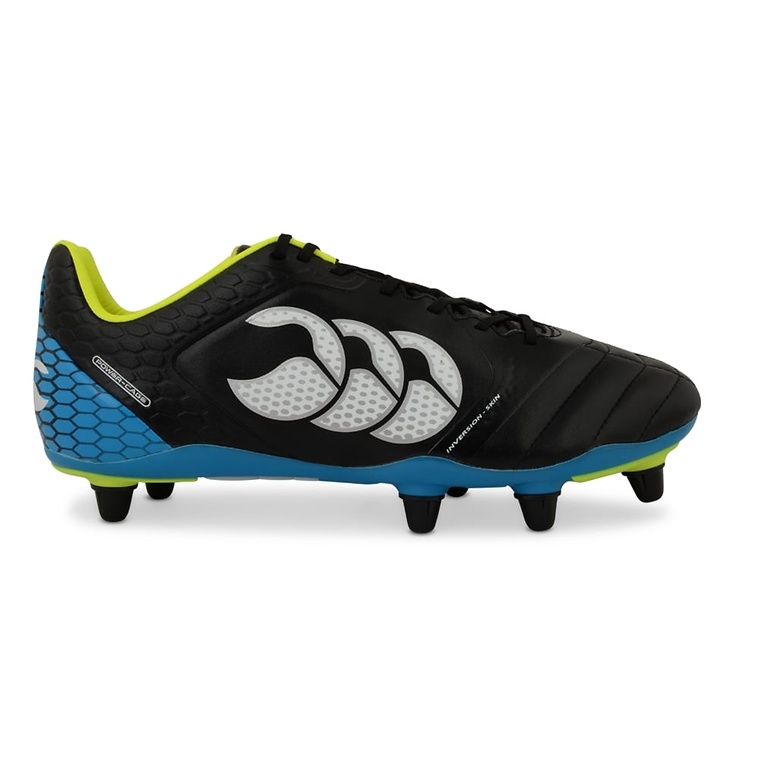 Stampede Elite 8 Stud Rugby Boot
Like what you see? Shop Stampede Boots now

Whatever you need to do out there on the pitch you'll do it better in a pair of the best rugby boots you can wear. Making the best rugby boots for forwards, wingers and kickers is a question of science, aesthetics and sporting know how. It's about tweaking the details to suit each position while maintaining the basics. Those basics include making rugby boots that look good, feel good to wear and last the distance. Game after game, season after season, the best rugby boots are those that get the job done and let you concentrate on doing the same thing.
Playing well and looking the part needn't be mutually exclusive.In fact, we think they go hand in hand. Or maybe that should be foot in boot. That's why our rugby boots look every bit as good as they feel and play. Rugby is a complex game but sometimes the best solutions are the simplest. Find the best range of boots, wear the best boots for your position and get on with it. Canterbury make that possible.
In an age of marginal gains and incremental improvements, the best rugby boots are those which make you a little bit stronger, a little bit faster and a little bit better, no matter what position you specialise in. That's exactly what our boots do.